Government was 'overly cautious' in Omnicron response, says Revolution Bars Group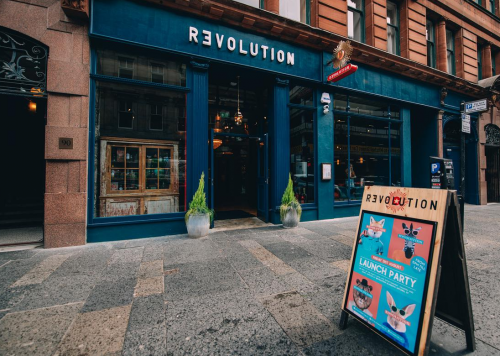 The Manchester group behind the Revolution and Revolucion de Cuba brands blamed the government's "overly cautious" response to Omnicron for the cancellation of Christmas parties during the festive season.
Revolution Bars Group said sales over the Christmas period were impacted by the move to 'Plan B' including the return of 'Work From Home', the implementation of Vaccine Passports for late night bars and government messaging which it says "unhelpfully encouraged the limiting of social interactions."
The impact of this was most felt in the cancellation of office parties with pre-booked revenue down by 39% for the 6-week period to the 1 January 2022 when compared to 2019/20.
However, the total number of bookings during the 6-week period was at +19% as its younger customer base were still keen to go out.
Both of these metrics were significantly higher earlier in December before the Omicron variant and Plan B took hold.
However, the group said many of the corporate parties have already been rebooked for early in 2022.
In a trading update for the 26 weeks ending 1 January 2022, the operator of 67 sites reported like for like sales for most of the half – from 19 July 2021, when restrictions were relaxed in England, to 13 November – were very strong at +14% compared to the same period two years ago.
Overall, 2-year LFL sales for the period from 19 July 2021 to 1 January 2022 remained positive at +1.4%, with the "business performing as well as could be anticipated" given the additional restrictions during the festive season.
Despite the government's response to Omicron, which it says was "overly cautious and caused a substantial loss of trade during the important festive season" the board remains confident of achieving its full year expectations as long as the Covid landscape does not significantly deteriorate.
Rob Pitcher, CEO of Revolution Bars Group, said: "I am so proud of our team's resilience in the face of the confusing government messaging and the disappointment of the wave of corporate booking cancellations it caused during December.
"The only comfort is that many of these parties have already been rebooked and it was pleasing to see the number of general guest bookings significantly up versus 2019 demonstrating that our young guest base remains as enthused and excited about our offering as we are.
"Yesterday's news of the scrapping of the work from home guidance and the cancellation of all other restrictions is very welcome for our business and will actively help rebuild consumer confidence. It is imperative that going forward there are no further restrictions as we all learn to live alongside Covid 19.
"We continue to urge the Government to support the recovery of the hospitality industry by leaving VAT at 12.5% and retaining business rates relief in line with the current levels of support."