Pets at Home on course for record sales and profits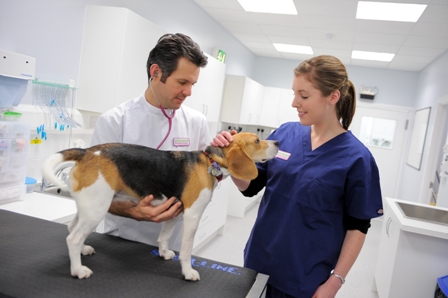 Cheshire pet care group, Pets at Home, is on track to report record sales and profits, it declared in a third quarter trading update this morning.
The Handforth business revealed that total group revenues grew 5.8% to £319.4m, with group like for like revenue increasing 8.7%, or 28.1% on a two-year basis.
Retail revenues grew by 9.8%, omnichannel revenues rose by 16.7% and vet group revenues were four per cent better, compared with the same period the previous year.
Net cash was £76.6m, including £19.6m from the earlier than anticipated receipt of deferred consideration relating to the disposal of the Specialist Group in December 2020.
With this strong continued momentum into the final quarter, the group now anticipates that fiscal year 2022 group underlying pre-tax profit, excluding any potential impact from accounting changes, will be at least £140m. As at January 25, 2022, the company-compiled consensus estimate of analyst expectations was £135m, with a range of £134m to £137m.
The update said the UK pet care market remains robust, with strong continued growth in new pet owner customers, and prevailing customer themes of long term pet ownership, humanisation and premiumisation, creating a sustainable tailwind for growth across the business.
The group opened two new pet care centres in the three month period, in Brighton and Guildford, taking the estate to 455 stores.
It admitted that, like many others, the business is witnessing a number of inflationary pressures across the supply chain. And it said that, while it is not immune to these challenges, it is proactively mitigating them through a series of planned initiatives targeting rent reductions, procurement savings and operational efficiencies across the business.
It said it continues to work closely with its supplier base to achieve the operational and purchasing synergies that enable it to maintain its competitivenes.
Last November the group announced that, after 11 years in the business, Peter Pritchard had told the board of his intention to step down from his role as chief executive in summer 2022. Today's update said the search for his successor is well advanced and a further announcement will be made in due course.
Also, Jane Balmain, chief operating officer, has indicated her intention to retire from the business by spring 2023, having re-joined Pets at Home out of retirement more than three years ago to lead the successful turnaround of the veterinary operations. A seach for her successor will start shortly.
Peter Pritchard said: "Our unique, omnichannel pet care strategy continues to deliver strong revenue growth, reflecting continued momentum in customer acquisition, engagement and spend as the benefits of our ongoing investment in capacity and capability really start to deliver.
"We are firmly on track to report a record year of sales and profit growth, and I am incredibly grateful to all of our fantastic colleagues and partners across the group for their hard work and commitment to helping us become the best pet care business in the world."
He added: "I remain confident that the combination of our strategic investments, strength and depth of our exceptional leadership team and successful initiatives to increase operational efficiencies across the group will underpin sustainable, long term and profitable growth."
Russ Mould, investment director at Manchester investment platform AJ Bell, said: "Pets at Home is about to get a new master and they're inheriting a stock market animal with a glossy coat, healthy teeth and plenty of pep.
"As the market leader in a nation of animal lovers its proposition looks compelling, particularly given many Britons added a furry or feathered friend to their household in lockdown.
"This larger pet population needs feeding, cleaning and caring for when sick, and Pets at Home has got all of those angles covered thanks to its retail, grooming and veterinary arms. The vet business is high margin and a recently launched partnership model, pairing with independent operators, helps reduce the capital required to expand."
He said recent growth in this part of the business was a little more prosaic than the retail division which had a particularly strong run-up to Christmas as people looked to treat their pets.
"Supermarkets and other non-specialists represent a competitive threat, but it is one that Pets at Home is facing down effectively with initiatives like its VIP Loyalty scheme, which saw a 13% increase in numbers in the 12 weeks to 30 December, supporting this fight."
He added: "There was also substantial growth in its separate kitten and puppy clubs with all these schemes requiring relatively limited investment on Pets at Home's part while still helping to make customers more sticky in terms of shopping with the business.
"Like most companies Pets at Home is not immune from supply chain issues, but it is doing a decent job of managing these, benefiting from having a product range largely sourced in the UK which is neither perishable nor seasonal.
"Whoever takes over from incumbent Peter Pritchard will have a hard act to follow, but his legacy at least means they have a fair chance of success."