Grants scheme opens to help SMEs on their net zero journey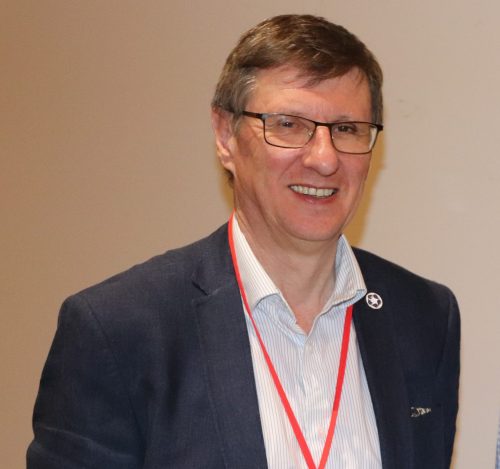 A £400,000 grant scheme has been unveiled to help North West small firms achieve net zero status.
Eco-I North West is a £14m research and development programme which opens the door to SMEs to link up with six of the region's universities – Lancaster, Central Lancashire, Cumbria, Liverpool, Liverpool John Moores and Manchester Metropolitan – and access their research facilities and skills.
Businesses, charities and social enterprises can get up to 60% of funding towards projects worth £25,000.
More than 100 businesses have worked with universities since the scheme's launch two years ago to test their ideas which range from water supply and quality, to waste, energy and resource efficiency, as well as air quality and food security.
Andy Pickard, manager of the Centre for Global Eco-Innovation, which delivers the Eco-I NW programme, said: "Eco-I NW opens up such a huge academic regional resource to SMEs.
"It offers the opportunity for the North West to create an ecosystem which accelerates our transition to a low carbon economy. This is a scheme which should allow businesses to access grants quickly and try new things."
He added: "I would encourage leaders of SME enterprises in the North West to start a conversation with us about how Eco-I NW could help to reduce costs and their carbon footprint, improve performance, and future proof their business in a low carbon future."
On top of the 100+ firms who have already accessed the programme, Mr Pickard said the grants will expand the scheme's benefits for more SMEs to bring to market even more sustainable products, processes or services.
National Air Quality Services, an expert in air quality monitoring technology and testing services based in Lancaster, is working with Lancaster University on a project aimed at simultaneously decarbonising buildings, promoting good indoor air quality and reducing the likelihood of airborne virus transmission.
Douglas Booker, co-founder and CEO, said: "Air pollution is the world's largest environmental health risk according to the World Health Organisation.
"Outdoor air quality is typically the focus, despite people spending 90% of their time indoors where the air quality can be worse, in part because energy efficiency initiatives have mandated high levels of air tightness that can trap air pollution indoors.
"However, COVID-19 has driven an emphasis on increased ventilation rates, potentially undermining energy efficiency gains.
"We are working with Eco-I North West and Lancaster University to design and test new networks of sensors to manage these equally important goals of energy efficiency and indoor air quality."
He said a capital grant will de-risk the initial steps of developing a new innovative technology, and help the firm to accelerate its initial prototype development and testing.
Eco-I NW aims to work with more than 300 SMEs, supporting the development of 135 new innovative solutions which will save 3,850 tonnes of CO2.