Going global at Invest North 2022
The UK market has changed in the wake of Brexit and the pandemic but in this new period the North's economic success will be driven by the strength of its international trading relationships.
The theme of internationalisation is a key pillar  for Invest North 2022 on 2 March, which will see business and education leaders share their thoughts on Freeports, and whether a united north or competitive city regions create a stronger opportunity to attract businesses and investment.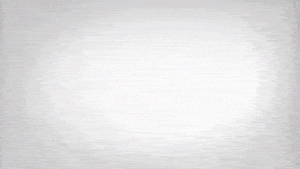 Attendees at this years conference – register here for your ticket – will hear from Lou Cordwell OBE, chair of Greater Manchester LEP, Alastair McGeoch from Roku TV, Amy Doyle, director at Campaigner, Andrew Kennedy, VP at Sai Life Sciecnes and Hannah Kendrick, partner at Squire Patton Boggs. The will discuss whether the Northern Powerhouse as an aggregated region is still an attractive proposition to investors or whether the City Regions themselves are a stronger prospect.
The sessions will also look at the importance of and opportunities for Northern businesses to go global with trade and the role of freeports as a key post-Brexit economic policy which can generate opportunities and create successful clusters which will kick start wider regeneration.
It's clear that in a new economic period where the world has got smaller thanks to technology, the North must leverage its international connections to both attract investment and support business growth as it looks to Level Up and deliver upon its potential.
Speakers for the International sessions which are sponsored by Squire Patton Boggs also include: John Lucy, director of Liverpool Freeport; Dafydd Williams head of policy, communications and economic development (Humber) for Associated British ports; Helen Jenning, finance director at Trio Healthcare, and Marcus Mollinga, director and co-founder at YourZooki.
Full details about the International sessions can be found here and tickets for the one virtual day conference can still be purchased via investnorth.uk.
:::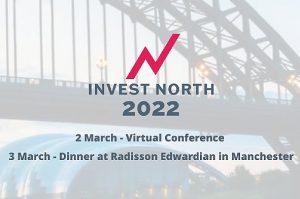 For the first time the Invest North conference is being complemented by the Invest North dinner on the following evening, March 3. Turn pixels into plates and continue the conversation in person with some of the North's leading business figures at the Radisson Edwardian, in Manchester city centre. Buy your tickets now. 
Invest North 2022 is being curated by TheBusinessDesk.com and supported by Squire Patton Boggs, alongside sponsors Progeny, Transpennine Express, Mott Macdonald, Northern Powerhouse Investment Fund, becg, Campaigner, and Curveblock, and event partners Influential, The Northern Powerhouse Partnership, and the IoD.