Invest North: Levelling up and placemaking must go hand in hand
Oliver Steele from Invest North sponsor Mott MacDonald started his session at the virtual conference by noting that the North was already a "very dynamic and successful part of the country".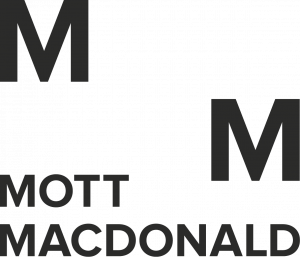 Steele leads the global firm's city studio which brings together its capabilities in town planning, place economics, and urban design consultancy, to deliver a new and integrated advisory service when it comes to master planning, place shaping and business planning.
During his session he spoke about how "policymakers in London can talk about the North of England in terms that make it sound like it's failing", adding that it's clear to anyone who has spent any time in the region that this is "far from the truth".
He however agreed there is a "persistent gap in productivity and output" between the North and the south east of the country.
The answer to this challenge Steele explained is to tackle two key questions; how to further foster, attract and retain talent with an offering as a whole and how to attract further inward investment and other things which support economic growth and job creation?
He added these questions have typically resulted in places focusing on "a few core elements" namely education, skills and training, business supports housing stock and range, and connectivity.
"While jobs, housing and connectivity are necessary it seems to me", Steele continued, "they are not sufficient."
"The full impact of rebalancing / levelling up will only be found and if critically important quality of life concerns in placemaking are also taken into account."
He noted the importance of cultural, social, educational, health and other soft elements as drivers for investment.
This he said, means that the way placemaking is considered must be rethought.
"Human capital is critical. We have to devise a solution to put people first, to enable them to grow and thrive.
"There are already many strong, vibrant, healthy communities led by empowered local leadership in the north and our challenge it seems to me, is to ensure there are many more."
Steele continued that it was important to recognise geography and history have played a part in meaning that it is not a one size fits all answer.
"Within the North there are distinct challenges within and between different towns and cities. This means each project or plan must be based on detailed understanding and engagement those stakeholders receiving support."
he explained that projects must also look at the whole system, warning that focusing on individual brownfield sites in isolation can often limit the overall impact and be detrimental to the needs of the city or town."
Looking at examples of where this holistic approach is working Steele highlighted Mott MacDonald's work with Oldham where it is supporting the development of the UK's largest urban farm and eco-park, safeguarding the town's historic market, creating new employment spaces for new high value employment opportunities and creating a new performance space as part of an emerging cultural quarter.
Morley in West Yorkshire was also mentioned where the business is helping make the case for the renovation of the grade one listed town hall and a heritage fund to protect and maintain the town's other a historic buildings and also skills campus from learning.
Steele talked about how despite the ambitious plans laid out in the Levelling Up White Paper recently, there needed to be a real change in the government's approach if it is to deliver upon its promise.
"A long term commitment is required and funding based on place rather than pet projects is essential, and we just have to avoid flip flopping as governments change, and ministers move around."
Not only that but he explained more money will be needed, citing that one of the most successful levelling up examples, the one between West and East Germany, is estimated to have cost around €85bn per year over 25 years.
He explained that it was also critical to find ways to "incentivise true partnerships between business and communities to generate a stronger relationship between private sector investment, workforce development, profitability and sustained long lasting benefit to local communities."
Concluding: "If it we are to retain talent within regions and attract inward investment it is the space in and around these large-scale [national infrastructure] projects that will make the real difference.
"Here it is for the private sector and local and metropolitan authorities to lead the way.
"In this context we need to think more radically about the role local decision-makers play in how and where we target efforts. Only then can we transform what has been centuries in the making, and really respond to the wishes and needs of local people.
"There is an urgent need too to dramatically augment the ability of sub-national bodies to make investment decisions, whether through increased powers to raise revenue, or greater devolution of decision-making. The White Paper alludes to this, but a clear way forward is required.
"And we need to help local and regional authorities to move on from looking at individual projects to considering cities and wider city regions as system of systems, where the whole ecosystem needs to be considered if real change is to be affected."
Ultimately Steele explained, "Pulling the old levers of public investment in jobs, housing and transport is helpful and essential, but not enough.
"We need proper and effective place-making, led by local people, to create vibrant, dynamic and desirable communities. Without it, levelling up is doomed to fail."