The changing funding landscape
TheBusinessDesk.com and funding provider FW Capital recently sat down with members of the North's deal making community to look at the management succession deals in the wake of the pandemic.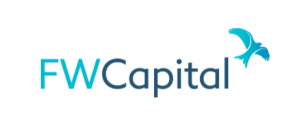 In the fourth piece in the series, the panel considered the changes to funding, from the explosion in alternative finance and private debt providers to the availability of patient capital.
John Jones of Beever and Struthers started by noting that where traditional lenders have limited appetite to fund deals, there has been an explosion in the range of other sources of finance and private debt providers willing to step in.
Peter Cromarty of CCBS Group added that he believes that business owners have almost become used to providing little or no security for funding, following on from Government schemes such as CBILS. There needs to be a re-evaluation of expectations.
Looking at the funding landscape, Jim Akrill of PM+M noted that there is no one providing patient capital at the SME end of the market. He explained that this, coupled with a low funding appetite from mainstream banks and no genuine alternatives to debt funding at the lower end of the market, has seen businesses being forced into weak negotiating positions when talking to venture capital providers.
Stephen Garbett of Azets picked up on this, noting that the lack of alternatives and the expense of debt which businesses can access is having a negative impact and in his mind is stopping transactions happening. He added that affordable quality debt from understanding funders is difficult to access at the lower end of the market.
Another key point the panel addressed was that certain sectors have broken the mould for how to value and therefore how to attract funding.
Lee Humble from MHA Tait Walker noted that there are a lot of technology-based and technology-enabled businesses who don't have balance sheets benefitting from high value tangible assets which poses a challenge for some funders as they don't have the product set to support such businesses. This he explained means that for those businesses, conventional sources of capital may be hard to find and that the alternative capital markets are increasingly important.
Garbett agreed saying they are seeing less and less opportunities to fund a business where there's a tangible asset to leverage and that because of this funding may not be available, particularly at the smaller end of the SME market.
Stephen Gregson of Moore Smalley added that post-pandemic a further challenge is the increase in leverage across UK corporates which he quoted had increased by 5% overall and by 25% within the SME market. He accepted that a lot of this will be CBILS but noted that it will impact what asset backed lending funding can be raised.
Despite all the challenges however, Craig Richardson from PHD Industrial Holdings said that ultimately if you've got the right business model, the right management team, the right deal structure and it's presented in the right way, businesses can get funding. Adding that if an owner can't get funding it is usually one of those things that has gone wrong!
As the conversation continued it moved to the topic of equity funding, with Richardson noting that he expects a proliferation of people creating corporate vehicles in order to try and get equity into the market.
He added that there isn't a lot of equity currently available within the SME market. Andy McCall from Langtons Corporate Finance added that he was also hearing that more and more corporate vehicles were being set up to provide patient capital.
Gregson highlighted that another challenge, when talking to business owners about private equity is the misunderstanding of what the term means. It often takes a face-to-face meeting with a private equity investor for the business to understand the value they can bring.
Joanne Whitfield of FW Capital added that an equity fund, if presented in the right way with the right people managing it, could present an opportunity and really benefit the right business. She also noted that she sees a real chance for a mezzanine offering which offers flexibility as it's not just debt or equity but can be tailored to business owners needs and wants.
Ultimately the discussion highlighted that there is no single silver bullet to the funding challenge and that despite an explosion of alternative finance providers there is still a gap within the SME market which must be met to enable businesses to not just succeed but to grow and deliver the economic rebalancing the country and the North requires. An equity fund supporting management succession transactions in the SME end of the market, may just fill that gap.