Invest North: What to expect when you're raising investment
Bobby Thandi, founder and CEO of XR Games, which has successfully raised a funding over several roundsto grow his business, took to the virtual stage of Invest North to share his story of fund raising for his company and what businesses can expect looking to raise investment.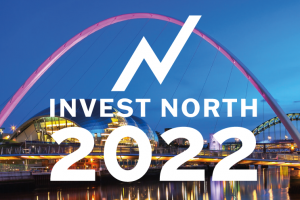 He split his session into three sections:
Where do you start?
What do you need to get ready before investment?
Red and green flags regarding potential investors?
Where do you start?
He explained that for him and in his line of work as the creator of a game development studio he believes in the golden triangle foundation – which he described as having "a friend who can cover off all things business, a friend who can cover off all things tech and a friend who can cover off all things creative".
These three people. create the foundation from which you can build, but it still require investment.
Thandi explained: "When I started the first time I said 'where the hell do I start' and I started with why."
He explained that there is a great book by Simon Sinek called Start With Why, as with your why "you will have the purpose, you'll have the resilience, you'll have the belief in understanding what this entire journey is about."
As he explained he's heard a quote that "running a start-up is like being repeatedly punched in the face punctuated of intense highs on a daily basis".
It was through discovering his why – a classic videogame designed for couch co-op called Bubble Bubble – and the advancement of VR technology, Thandi says he found the XR mission statement: It's through play that people make some of their most meaningful and lasting memories (especially with friends and family) – XR Games exists to make games that create those moments.
What do you need to get ready before investment?
Moving on to what you need to have before investment, Thandi laughed by saying if you've had "previous success" it should be easy to do so just off an investor pitch deck.
Without this experience / past success he explained the key is in your credentials, skills and experience that investors can see which will help them believe in you and the thing the CEO said he found most important when talking to investors was "a compelling narrative" around you story.
Sharing some of his pitch deck Thandi showed the market opportunity related to XR technology, with quotes from the likes of Apple CEO Tim Cook, which shows the opportunity for potential investors.
He also noted in his realm a key is a playable demo or perhaps in other sectors a proof of concept, something which can physically be shown to investors – although he warned don't think this will lead to investors "falling over themselves".
Red and green flags regarding potential investors?
Thandi shared that after two games which were delivered on time and to critical acclaim he is now in the fortunate position where investors are chasing him, which means he now has to ensure the investors align with those of his business.
"You're in it for the long hall, it's going to be a seven, eight, nine year journey with these investors so make sure that their values align with yours."
The key things to look for he said were:
Make sure investors have the money – so do your homework
Do they have follow on money
Make sure they're nice people and trust your gut
Do they have a good network and can they help open doors
Are they founder friendly, do they understand the highs and lows
Do they have your back – for instance they may set aside 10% of the equity pool for growth shares so that founders and teams can participate in the success
Look at how fast they respond and find out how long it will take to get to a term sheet
100% trust – they may help your find chairs, non executive directors etc even if the deal doesn't go forward
Deep sector expertise – some investors can offer more than just money and provide links into networks of other founders and CEOs
Are they able to read between the lines – look out for the investors who can piece together truths from what you've not said, this is what separates the super smart investors
You can watch the full session with Bobby Thandi below.