Liverpool bar operator Ma Pub Group to open third venue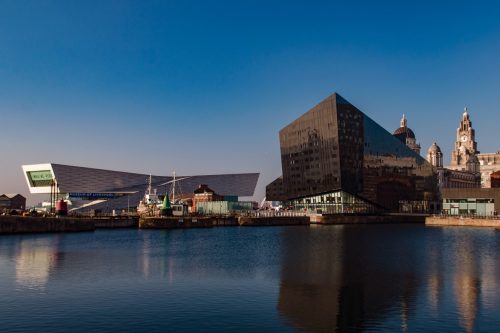 Independent Liverpool bar operator Ma Pub Group is opening a waterfront site in the city creatin 50 jobs.
Following a £250,000 investment, the group, which is headed by operator Iain Hoskins, is launching its third venue Nova Scotia in the Mann Island building.
Due to open in May Iain's new venture will utilise the extensive open-air drinking and dining space as well as a restaurant and bar.
It follows on from the award-winning, historic Ma Boyle's Alehouse and Eatery and also Tempest on Tithebarn which opened in May last year; both have contributed positively to the local areas.
Iain said: "We have a great relationship with the Mann Island landlords, RBH Properties, who are our landlords at Ma Boyle's.
"Mann Island is a perfect fit for us, operating two neighbouring bars locally we know the area very well. With our other two sites we've found the perfect balance appealing to the business district footfall, local residents and tourists – there really is something for everyone and we are looking forward to a fabulous spring and summer in the city.
"We plan to build on our track record at Ma Boyle's and Tempest, enhancing their localities and encouraging other businesses to follow suit. It's really pleasing that since we opened last May the Tempest Building is now at 100% commercial occupancy with a waiting list for office space."
The new venue takes its name from the area around the Dock at Mann Island which was once known as Nova Scotia.
It was made up of dwellings and businesses serving the huge ships when the city boomed as a trade destination.
The dock served Canada and the 'lumber' trade, twinning with Nova Scotia in Canada.
Iain said: "I'm fascinated by this part of Liverpool and the story of a forgotten dockside village that got swallowed up when the docks expanded. The new Mann Island building is an incredible edition to the waterfront.
"I really like the idea of the juxtaposition of celebrating this old district that was replaced by then newer industries now replaced in a new iconic building that trailblazed Liverpool's post millennium renaissance as a modern European destination city."
He added: "The recent public realm improvements to The Strand and the area around Mann Island and Three Graces are exceptional and was a massive factor in my decision to take on this site in what many would consider are challenging and risky times."
Despite the many challenges the city has faced during the last two years and the damage to the hospitality sector, it already feels as though the customer confidence is back.
Iain said his two venues are busy again and the sense of optimism is returning across the city region.
"Our sector over the past two years has been battered but I'm optimistic for the future.," he said.