Contract extension gives Surface Transforms £100m boost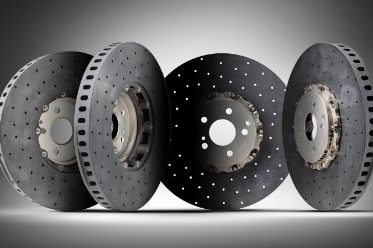 Surface Transforms, the Knowsley-based high performance brakes manufacturer, announced a new contract today worth around £100m.
The company, which makes brakes for high performance cars and aircraft, said the deal is with an existing customer, OEM 8, which replaces a previously announced contract from September 2020, worth approximately £27.5m.
The extra value, of more than £70m, is due to significantly increase demand for the particular model, and the contract being extended to 2027.
Surface Transforms said the extension will increase its sales forecast by £4m in 2023, £11m in both 2024 and 2025 and by £20m in both 2026 and 2027, taking the company's overall lifetime order book to more than £180m.
In September 2020, the company said it had been chosen by OEM (original equipment manufacturer) 8 to be the standard fit, sole supplier of the carbon ceramic brake disc on both axles of a new model variant.
The contract was for three years, starting in summer 2021, with an estimated value of £27.5m. The start of production was delayed by the customer and is now set to start this spring, but the market response to the car has exceeded order expectations, so the manufacturer has increased capacity and output.
Surface Transforms said it will need to accelerate recruitment to support higher production for OEM 8, leading to £2.5m of increased overheads in the current year.
Chief executive, Kevin Johnson, said: "This important announcement maintains the recent momentum of significant commercial success for our brake discs.
"This success is, of course, being accompanied by our parallel focus on installing and commissioning the new plant to produce this huge increase in sales, a project that is continuing apace.
"We look forward to showing shareholders the progress on both contracts and production at our capital markets day in April 2022."
In December last year, Surface Transforms announced a new contract with customer OEM 6, worth £45m, relating to the launches of three cars by its client.
At that time, it took the company's current order book to in excess of £115m.