Manchester tech company named one of UK's top 10 start-ups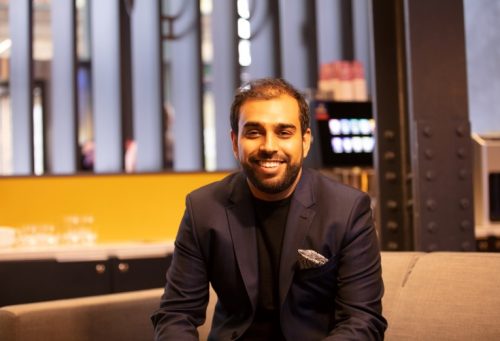 Manchester-based RDvault, which has developed a system to help SMEs claim R&D tax credits from HM Revenue and Customs, is among the top 10 UK tech start-ups.
Technology support network, Tech Nation, today (March 30) unveiled its fourth annual UK top 10 Rising Stars, which recognised the brightest and best early stage tech scale-ups from across the UK.
Among them is RDvault, which Tech Nation named as one of the North West's top five early stage tech firms in December 2021.
The company has now joined the ranks of the UK's best 10 scale-ups.
Its system is a fully automated, cloud-based R&D Tax Credits platform helping small firms to swiftly and easily claim HMRC R&D tax incentives.
Previous years' Rising Stars Winners have included Selazar, from Northern Ireland, Circa5000, from the North West, and SeedLegals, from London, who have received a combined £33.79m in investment to date, demonstrating the ability of the Rising Stars to scale quickly, and their potential to become the UK's tech 'unicorns' of the future.
This year's winners were selected by a panel of seven judges based on their value proposition, competitive advantage, market traction, team experience and potential to scale.
RDvault's success as an early-stage tech company from the North West reflects the strength and fast growth of the region's tech sector overall.
According to data from Tech Nation, the North West is now home to nine of the UK's tech unicorns and received $975m in venture capital investment funding last year – a 43.7% increase on the $549m received in 2020.
Tech job creation is also growing rapidly in the North West, with more than 222,000 people currently employed by tech startups and scaleups in the region.
Going forward, RDvault, and all the 10 Rising Stars 4.0 winners, will continue to be supported by the UK tech ecosystem as they are inducted into the Tech Nation alumni network.
Esme Caulfield, competitions lead at Tech Nation, said: "This year's Tech Nation Rising Stars 4.0 winners demonstrate the very best of UK tech innovation.
"It's been so exciting to see this year's Rising Stars winners disrupting a wide variety of tech sectors, like fintech, lawtech and so many others, including – for the first time – deathtech. Perhaps even more excitingly, this is one of our most diverse cohorts yet, with the majority of winning companies having female founders or co-founders, and nearly three quarters hailing from outside of London."
Shoayb Patel, founder of RDvault, said: "We're very excited and honoured to be awarded this prestigious accolade from Tech Nation.
"Considering the impressive cohort and competition, we're ecstatic about this amazing achievement. We've been helping all stages of companies, from bootstrapped start-ups, to established and listed organisations, to easily claim valuable R&D funding from HMRC without the need for specialist and expensive tax expertise.
"Winning this Tech Nation award is significant recognition of the innovative way we have changed how R&D Tax Credits are claimed in the UK. This award is also a reflection of the zealous efforts of our hard working team who are continuously developing the software and our varied and loyal customer base. We're fortunate to have such a dedicated and ambitious team helping us rise. Our customers have also helped us on this journey; their continuous feedback is always helping us improve the platform and make the R&D claims process even easier."