The future of work and why people strategy matters
The past two years has forced businesses to take an extraordinary leap in work practises as they navigated the challenges of a post-pandemic working environment and the impact on its people.
Whether it was managing work from home for the first time, adapting the office or simply keeping staff safe if they were on location, the pandemic revealed what was possible with work, and for some it even proved that seismic changes such as hybrid working can even be more productive than before.
TheBusinessDesk.com hosted a roundtable in partnership with law firm Freeths to delve into how companies' thinking had changed and how they were planning for the future.
Rachel Coxon, MusicMagpie
Rachel Coxon, Chief People Officer at MusicMagpie said communication with staff has been key.
"Communication and wellbeing were and still are important for both our staff that worked from the office and those in the warehouse.
"There were different needs for the different parts of the organisation. For those who could work from home it was making sure they had all the right equipment. We even partnered with a local physiotherapist to do online sessions with people working from home for that physical wellbeing aspect.
"We also set up a reward scheme for our warehouse staff who were still coming in, we put on food for them, we issued a thank you bonus, we regularly gave out Just Eat vouchers to thank them for their efforts. There was a lot going on and communication was key because nobody had a clue what was happening and where they stood."
She added that as the chief people officer, all eyes were on Rachel to help steer through the challenges of managing people during a pandemic.
"I was only reading what everyone else had and had the same understanding, so it was hugely challenging knowing what to do next – and at times isolating too.
"We set up a crisis management team and we had regular collaborative meetings, particularly with the head of ops and whatever decision we took, we were engaged with our people all the way through. Communication was vital so people felt like they were being heard."
Rachel was speaking at a roundtable event in partnership with law firm Freeths on the future of work and why people strategy matters in 2022.
Neil Simmonds, The Vita Group
At the Vita Group, the Middleton-based foam manufacturer saw a huge demand for its products over the pandemic especially for its mattress division, which meant the site was still operational through the past two years.
For Neil Simmonds, HR Director at The Vita Group, it was making sure everyone from the office staff to those on the shop floor were heard.
"When you have two groups of people either working in the office or the manufacturing floor, you end up with a two-tier workforce.
"So, when people are asking for hybrid working, the challenge is managing those requests when staff on the shop floor can't work from home because they must be where the machines are.
"Flexible work policies are important and it's something that we are really looking at again.
"In terms of productivity, we continued to manufacture throughout the pandemic and productivity levels went up in terms of the functions and the support staff and getting things done.
"There was a real team effort by people to help each other out. But on the other side of things, what we were missing is that collaboration and having people together in a room. When people aren't together on location or in the office you can lose that creativity."
Mental health support has also been one of the areas where The Vita Group has ensured policies are in place to support staff including mental health first aiders.
Neil Said: "Some experienced managers would have never talked about mental health. And now I'm discussing mental health and they're talking about their experiences and people talk about their life experiences, and it's really powerful."
Laura Tracey, Freeths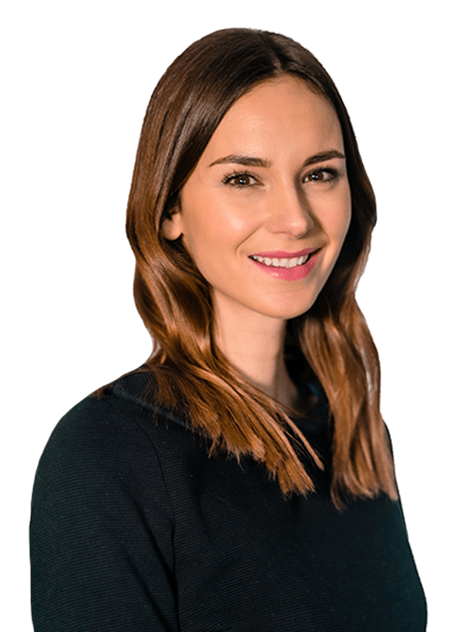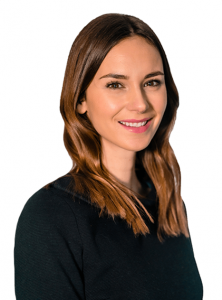 Laura Tracey, a Director in the Employment team at Freeths, said employers have been dealing with a range of issues from health and safety to guidance on remote working to mental health and inclusive leadership.
"It's been challenging for employers as they've had to deal with so many different issues all at the same time and many have had to adapt several times.
"Going forward it's making sure that the leadership team is involving all of your teams in every way however you've decided to work and that means training managers to make sure that they understand how to work in a hybrid way."
Asked about the impact of the new way of working was having on traditional training contracts, Laura said: "The main thing that people were worried about was the home becoming your place of work.
"Having done it for so long, has it become your place to work through custom and practice? And so, the important thing for a lot of my clients was to communicate that if you're working at home at the moment, it's still on a temporary basis.
"But with the restrictions lifted and you allow people to continue to do that you are creating that practice.
"You can have that flexibility let's say if someone wants to work three days from the office, but you need to make sure that people understand that their place of work is still the office."
She added: "Employers are working extremely hard to put policies in place, they've been looking at how they deal with flexible working to staff wellbeing because they want to get it right."
Natasha Clarke, Aptus Utilities
Natasha Clarke, People Director, Aptus Utilities, a company which installs infrastructure that provides water, gas, and electricity to new build residential and commercial property developments, pointed out that communication between members of staff was also important.
"It's not just about the leadership team communicating with the rest of the company, but it's about teams being in contact with each other.
"There are also generational issues as well, younger people might be more comfortable responding via an email and an older person will likely pick up the phone.
"But when people are working from home, it's about making sure everyone is engaged."
Hannah Spencer,  Shopblocks
Hannah Spencer is Executive Assistant at Shopblocks, a Stockport-based fast growing SaaS business.
Majority of the workforce is made up of young people.
"I joined the business two-years ago and there's been a lot of onboarding of new people in that time.
"Many of our staff have come fresh out of university, they need to be around people absorbing information, listening to what people are saying, and they want to be around other creative people.
"We've also had to build a culture in the last two years and that has been a challenge, but it was important for people to feel they are part of something, they want to understand the values of a company and if it's the right fit for them.
"In terms of what people have been saying about productivity going up and people getting more done at home, we found that our staff were much better when they were in the office because they got more done when they were able to talk to their colleagues or ask questions.
"For some it's their first job and it's difficult to learn the job when you're at home in your bedroom, they might be living with family or roommates, and they don't have the space to learn and develop.
"Many were also desperate to get off Zoom and have a proper social life with their colleagues, because that's what they expect when they start their careers."
Dave Lowe, MC Construction
Dave Lowe, managing director of MC Construction, which employs 60 people and works across the North West, said the pandemic has shone a light on good leaders in a crisis.
"From decisions regarding working from home to decisions on jobs and what's next for a company, it's given good leaders the chance to adapt quickly.
"What people want from work has come to the forefront, which means companies are having to look at how they can make sure they are providing the best flexibility to their staff, which can be a challenge in our sector where we've had people onsite every day and people working from home.
"It's been a tough test for leaders, but that's when that communication piece comes in."
Tristan Duncan, Freeths
Tristan Duncan, managing associate in Manchester specialising in Dispute Resolution at Freeths, said one of the areas employers have seen a huge upsurge in is the misuse of confidential information.
"Obviously, there's massive upsides with flexible working and as lawyers we've seen how it can be beneficial.
"But one of the things I've seen an upsurge in is misuse of confidential information claims, breaches of restrictive covenants, and people using that flexible working to take advantage of their employers mainly to set up competing businesses from home.
"So, it's important for you to protect your business against that by revisiting your confidentiality clauses in your employment law contracts and looking at your restrictive covenants, keeping an eye on senior people that you think might be setting up business.
"There are people thinking they can do it for themselves and don't need their employer. Now that's fine. But what's not fair is that they're using your confidential information, using your trade secrets then using the same processes to launch on their own."
Hannah Williams Skinner, Moneypenny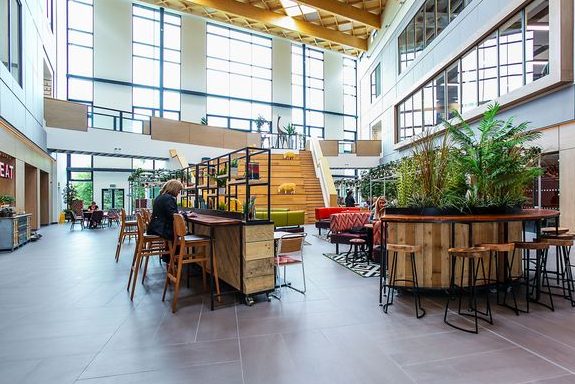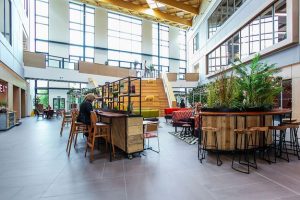 Hannah Williams Skinner, Working Life Manager at Moneypenny, the Wrexham-based call and live chat experts, agreed: "The flexibility bought about by remote working during the pandemic has bought to the forefront the need for strong communication channels and a strong sense of culture..
"Businesses had to trust people to work at home and provide them with the tools to do that, and I think actually for some people to be put in that position was quite empowering."
Hannah said creating the right culture is key in helping to attract and retain people.
"We are so lucky where we are in Wrexham as the building is pretty much built from the ideas from our employees.
"That speaks a lot to how we've always done things and how we can have strong foundations that go into the culture in the workplace.
"We use the collaboration software called Workplace by Meta and it's been a game changer for that communication piece and nearly all our employees have signed up to it and love using it. Just having that open platform for people's feedback, to communicate that to leadership so that everyone can see, and access information has been brilliant for everyone.
Alison Schmid, Redmoor Health
Alison Schmid, co-founder of Redmoor Health, a tech agency that supports health and social care staff to deploy technology, spoke about recruiting staff across the country as the demand for their services surged and how technology has helped staff who are working remotely to feel less isolated.
She said: "We've been talking about video consultation with doctors for a long time now and suddenly it was what everyone wanted to do.
"We started recruiting and even moved to a bigger office. And what I have found is that while remote working has been great, coming into the office a few days a week really helps. That drive into the office helps you switch off and mentally prepare for the day, whereas at home it's hard to do that."
Redmoor has also invested in an Owl Lab, a 360° camera, mic, and speaker system, specifically designed for creating a more immersive teleconference experience.
"It's made people who are out of the office feel included in those meetings because the acoustics make it sound like they are around the table rather than that barrier of hearing those speak into a microphone.
"The role technology has played in the past two years has been brilliant, from helping people to work from home to online meetings and in our case helping the NHS get digital."