Support and finance available for Liverpool community businesses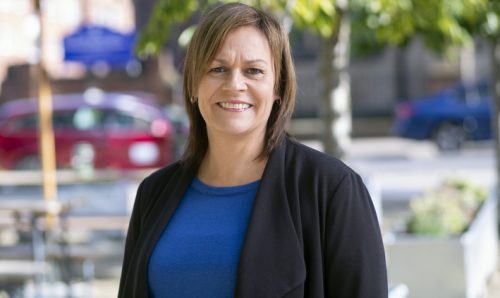 A social enterprise is offering business support and a financial contribution of up to £1,000 to community organisations in the Liverpool City Region.
The Women's Organisation is able to provide the backing over a seven day period through its partnership with community business champions Power to Change.
Through the Financial Capability Improvement Academy up to three people from an organisation can join the programme and benefit from a series of specially curated workshops, peer mentoring and one-to-one support from a dedicated business adviser.
The programme can help participating businesses identify funders and revenue streams, focus on the needs of their communities post-COVID, and strengthen the opportunities for future collaborative working across their respective sectors.
Tim Davies-Pugh, interim CEO at Power to Change, said: "Right across the country, and particularly post pandemic, more and more businesses are altering the way they operate, prioritising local needs and taking action to make the places they live and work better.
"Community businesses improve our communities in a real and demonstrable way, from saving local shops and creating leisure facilities, to providing training and employment opportunities for local people and helping to build affordable housing.
"But in essence, community businesses can be any type of business that trades products and services such as shops, transport, farms, hubs, pubs, gardens or leisure centres, run by local people for the benefit of the local community."
Lisa McMullan, director of development at The Women's Organisation, which operates in Liverpool and Manchester, said: "We're so pleased to be partnering with Power to Change on what we believe is a vitally important project.
"Community businesses should be integral to any strategy to advance or recover. They are the foundation of our local ecosystem, essential in terms of empowering and harnessing local talent, as well as attracting and sustaining local investment.
"Across the UK we are concerningly close to losing many of those community businesses that are the lifeblood of local economies and help create a sense of belonging and community cohesion. We believe we must do all we can to preserve, protect and promote them if we stand any chance of a successful recovery post-pandemic."
Power to Change is a Charitable Trust operating in England, created in 2015 with a £150m endowment from the National Lottery Community Fund Big Lottery Fund. It is committed to helping communities revive local assets, protect the services people rely on, and address local needs through supporting community businesses.
The Women's Organisation has helped to start and scale more than 4,000 businesses since it was established in 1996.