Vaping specialist revenues to exceed £130m but warns on rising material costs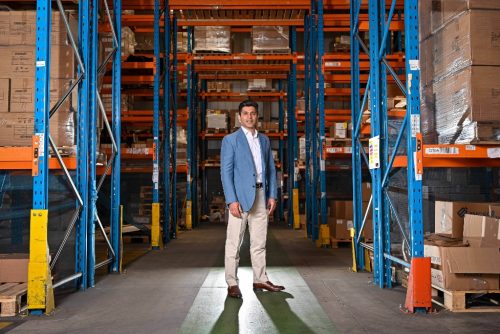 Vaping specialist Supreme has hailed a strong year of organic growth with the outlook for 2023 looking positive – although it warned of rising material costs.
In a year end trading update for the 12 months to March 31, 2022, the Manchester-based vaping, lighting and batteries group reported that it expects revenues to exceed £130m, that's up from £122m for the previous year.
It said adjusted EBITDA will be no less than £21m for the year, that's compared to £19.3m in 2021.
The group said the financial performance has been driven by organic growth across its core categories, two strategic acquisitions and establishing 'product traction with leading UK grocery customers.'
The Vaping division is expected to report 10% revenue growth thanks to new listings with Sainsbury's and Morrisons as well as continuing growth across all of its discount retail customers.
With increasing levels of government support for vaping, the Group expects 'the double-digit revenue growth for this category to continue.'
The Batteries and Lighting divisions are expected to report growth in revenue of around 2% and 5%, respectively while there was 100% revenue growth in its Sports Nutrition & Wellness division.
However, raw material price inflation, particularly recently in relation to whey powder, has impacted profitability.
Supreme is looking positively ahead at FY23 and expects to deliver another year of profitable growth and increasing levels of cash generation, predominantly driven by Vaping sales.
However, the group warned that this growth could be 'tempered' by the rise in commodity price inflation within Sports Nutrition & Wellness and the increases in the overhead base relating to wage and transport costs.
It said management has taken steps to mitigate the external factors, including buying forward whey, and will also be reviewing potential price increases.
The group has also agreed a new £25m RCF facility with HSBC in March 2022 which will fund strategic acquisitions.
It said: "The Board remains confident that the Group will continue to deliver both organic and acquisition led growth this financial year and beyond."