Pilot Group plots a course for North East as part of growth plans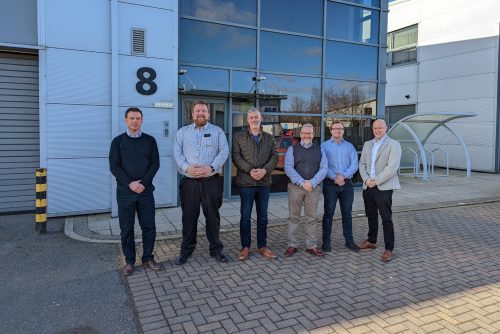 Pilot Group, the Manchester-based sustainability specialist, is expanding and opening a North East operation.
The group's TWM Traffic Control Systems business is taking a 3,700 sq ft space on the Team Valley trading estate in Gateshead.
The site, which has been acquired by Pilot Group, will provide a new technical and sales headquarters for the division, which makes integrated traffic control systems.
It will feature an open-plan workspace for up to 10 staff, alongside an engineering workshop and meeting spaces for clients.
The move forms part of an ongoing period of growth for TWM and the wider Pilot Group, which has invested in its staff, solutions and a new website following TWM's acquisition of Intelligent Transportation Systems (ITS) and Variable Message Signs Ltd (VMSL), late last year.
The acquisition helped to strengthen TWM's traffic control systems portfolio, enhancing its broad offering of smart traffic control solutions.
Chris Rayner, national sales manager at TWM, said: "TWM has gone from strength to strength in recent years, winning new clients and leveraging the expertise of the former VMSL team to enter the ITS market.
"Our new premises will be a centre of technical excellence, which brings our sales and engineering teams together under one roof and provides a base from which we can continue our exciting growth trajectory into existing and new target markets."
Pilot Group say the investment in TWM's new premises is the first step of an ambitious growth plan, which will see the business double in size over the next two years.
The £45m-turnover business, which employs more than 160 people, focuses on helping businesses achieve net-zero through energy management, electric vehicle charging infrastructure and ITS systems. The firm reported a 16% increase in revenue during 2021.
Simone Peppi, COO and co-founder at Pilot Group, said: "Achieving net-zero requires a holistic approach. That's why we've not only strengthened our overall business model but also invested in individual divisions, like TWM, to ensure customers across a variety of sectors have access to the tools and solutions they need.
"2022 is going to be a celebratory 30th anniversary year for the Pilot Group, where we will look to grow in terms of revenue, innovation and people. We look forward to building on our success as we support organisations across the UK to achieve their sustainable targets and ambitions."