Tosca Debt Capital exits its £90m maiden Fund I, realising 'mid-teens' returns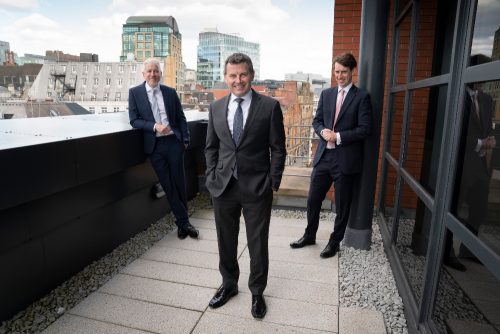 Tosca Debt Capital (TDC), the private debt fund based in Manchester, announced today that its maiden fund, Fund I, has now been fully realised, exiting the 10 businesses in its portfolio.
TDC's £90m Fund I was established to provide more options for UK regional SMEs seeking flexible debt capital.
Tailored debt structures with cash preservation features, facilitated corporate activities such as buyouts and acquisitions, growth and development capital raising, and refinancing and enhancement of existing facilities.
TDC supports businesses in the heart of the UK economy, focusing on deals in the lower mid-market. To date, it has raised £600m of capital. TDC typically invests between £10m and £30m in businesses delivering £3m to £10m EBITDA, with an enterprise value up to £100m.
As the UK's only regionally based and SME-focused debt fund, TDC says it continues to fill a gap in regional borrowing.
Investors in the TDC Fund I have achieved strong returns in the mid-teens. Businesses invested in included Lancaster-based holiday park group, Verdant Leisure, Knutsford-based neutral vendor recruitment outsourcing specialist, de Poel, and Edinburgh-based property group, Lomond Capital.
In 2016, TDC invested £10m into Verdant Leisure, a bespoke holiday park operator with award-winning parks across Northern England, Scotland and North Devon. As a result, it experienced significant growth during its three-year relationship and investment tenure, in part due to the acquisition of five further holiday parks. Verdant achieved a 77% growth in EBITDA.
In 2021 Verdant Leisure was acquired by the management team, backed by Pears Partnership Capital.
Graham Hodgson, CEO of Verdant Leisure, said: "TDC's support back in 2016 was fundamental to our deal with Palatine and we have enjoyed considerable success since, with a number of acquisitions and growth in profitability."
In 2016, neutral vendor recruitment outsourcing specialist, de Poel, was acquired in a multimillion-pound management buyout led by group MD, Andrew Preston, and his senior management team. Led by Judith McMath, corporate development director, TDC provided a facility to support the MBO. The acquisition supported further expansion and development of products, technology and sector specialisms.
In January 2018 de Poel was acquired by MSX International, a portfolio company of Bain Capital that operates in a similar market across the US, and TDC was repaid in full.
Andrew Preston said: "Our relationship with TDC was extremely valuable in terms of both facilitating the incentivisation of the management team within the equity structure and also in supporting de Poel to transform from an owner-managed business into a more corporate-style entity by improving financial reporting, board structure and general corporate governance."
In 2016, Lomond Capital secured £37.5m acquisition funding to expand into new letting and sales markets across the South of England. The investment enabled Lomond to acquire a fifth national hub in Brighton and new IT infrastructure to create an online platform. As a result, it enjoyed EBITDA growth of 56%.
Lomond Capital was acquired by Linley & Simpson, an LDC investee company, in 2020.
Stuart Pender, chief executive of Lomond Capital, said: "Thanks to the team at TDC, we were able to further expand our geographical footprint in the South Coast of England and London. This expansion has aided our big ambitions to drive immediate and sustained growth in both existing and new regions across the UK, and ultimately to a sale of the business to LDC."
Gary Davison, founding partner at TDC, said: "As it becomes increasingly difficult for businesses to access traditional debt, the role of debt capital funds such as TDC is incredibly important.
"We have seen huge potential in the lower mid-market, which is made up of 600,000 companies across the UK, 50% of which are based in the North West, North East, Midlands and London. When we launched TDC in 2015, there simply wasn't a private debt provider wholly focused and committed to supporting the regional and lower mid-market, and that situation has still not changed significantly."
He added: "It is a tremendous achievement for TDC Fund I to be fully exited, achieving such positive results for both our investors and our portfolio companies alike.
"I'm extremely proud of the TDC team's successes to date and we are continuing to support strong regional businesses to achieve their potential whilst at the same time delivering market-leading returns to our investor base across our follow-on Funds, TDC II and III and the recently launched maiden TDC Impact Fund."