New boss for listed global cyber security group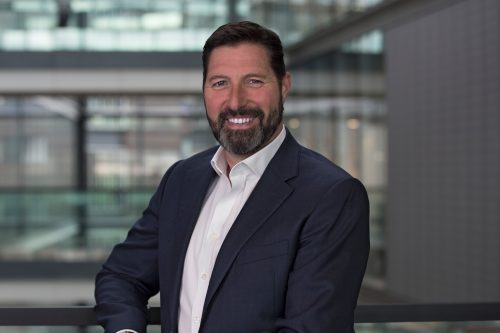 The head of EY's cyber security practice for EMEA has been revealed as the new CEO for NCC Group, the global cyber security and resilience company.
Mike Maddison will take on the role on 1 August following Adam Palser's decision to step down after more than four and a half years in the role.
Mike is currently head of EY's cyber security, privacy, and trusted technology practice for EMEA, a role he has held since 2017.
During that time Mike has successfully delivered strong growth across the 97 countries 'reinforcing' EY's position as a leading Cyber Security adviser.
Previously he led PwC's Risk Services practice across the Middle East and before that was head of Deloitte's cyber security consultancy in EMEA for ten years where he also drove significant growth.
Adam will remain as CEO until mid-June and will remain available to support an orderly handover. In the 6-week interim period, Chris Stone, non-executive chair will become executive chair.
Chris Stone, Chair, said: "On behalf of everyone at NCC Group, I would like to thank Adam for the enormous contribution he has made. He has managed an extremely successful turnaround in the business, professionalised it and brought it to a place where it has significant opportunity for future growth. We wish him every success in the future."
"Meanwhile I am delighted that someone with Mike's knowledge of the cyber security markets and impressive track record has agreed to join us. With his skills I am confident that NCC Group will be able to build on the momentum it is already seeing across its markets, providing clients with the support and peerless technical knowledge they need in these enormously uncertain times."
The announcement comes as the Manchester-based group revealed it expects revenues in the second half of the year to be substantially higher than both the prior year period and H1 on a constant currency basis.
This has been driven by the acquisition of IPM for $220m in June 2021 and accelerating Assurance revenue growth through H2 FY22.
Full year Revenue and adjusted EBIT (subject to audit) are anticipated to be in line with management expectations.
The Board 'expects that the increased momentum in revenues will continue into the forthcoming financial year (FY23) as a result of increased volumes and day rates.'