Cheshire town bids to become UK's first 'hydrogen village' in two-year pilot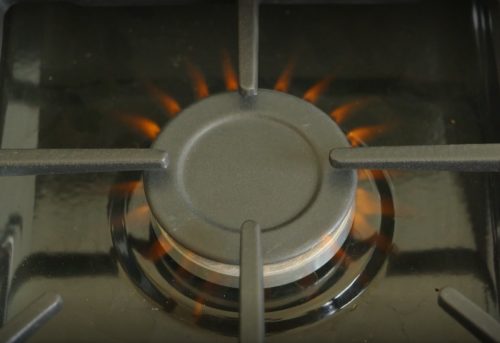 The Cheshire town of Ellesmere Port could be home to the UK's first 'hydrogen village' in a project that's critical to helping solve the global climate crisis.
Up to 2,000 properties in the Whitby area of the town would stop using natural gas for heating and cooking, and, instead, use hydrogen.
The proposal, put forward by gas distribution network Cadent and British Gas, and supported by Cheshire West and Chester Council, is confirmed in a shortlist of two locations hoping to be the first to use hydrogen on this scale.
The chosen location will start being supplied with hydrogen in 2025.
Hydrogen can be supplied through the existing network of gas pipes. Unlike natural gas, it produces no carbon emissions when burned in a boiler to heat properties.
If Ellesmere Port is picked as the 'hydrogen village', every property in the selected area within Whitby will get free boiler upgrades to new hydrogen-ready versions. This means residents continue using boilers they are familiar with today.
There is a guarantee, too, that, for the duration of the two-year programme, residents will pay the same to use hydrogen as they would pay for using natural gas.
Marc Clarke, head of hydrogen consumer, Cadent, said: "This is a really exciting project that puts Whitby in Ellesmere Port right at the heart of a lower carbon future for the country as a whole.
"Previous projects have clearly shown hydrogen's potential, and now, with this scheme, we are showing how hydrogen can be used at scale to cut emissions from heating and cooking.
"We already know that Whitby has an unparalleled geographic location for hydrogen. The North West is already on track to produce the low carbon hydrogen required for the scheme from Ellesmere Port's HyNet project, and we have been undertaking work over the past few years to ensure the region's pipes are ready to take hydrogen."
Energy regulator Ofgem and the Government today (May 9) said Ellesmere Port and one other project, in the North East of England, could proceed to the next stage.
Cadent and British Gas have written to all residents whose properties would be supplied with hydrogen, to explain the programme in more detail. Every property in the area will be surveyed and residents will be consulted throughout.
Cllr Louise Gittins, leader of Cheshire West and Chester Council, said: "To help cut carbon emissions and achieve carbon neutrality in West Cheshire by 2045 we are looking at a range of different solutions, including alternative energy options, as set out in our Climate Emergency Response Plan.
"We're already in a unique position to have the HyNet development on our doorstep, providing an opportunity to use hydrogen as a source of energy, not only to power industry in our area but also our homes. It will also provide significant job opportunities in a new, expanding sector, for people both locally and further afield."
She added: "With the hope that the full 2025 village programme will be awarded to our region, the council and Cadent will be working closely to create a strong community programme, with residents in Whitby, Ellesmere Port and throughout the borough. Residents will be engaged and empowered to co-produce this project throughout the process."
Currently, the average UK household emits more than 2.7 tonnes of carbon dioxide each year – mainly by burning natural (fossil) gas for heating, hot water, and cooking. Replacing natural gas with hydrogen is one option for tackling this challenge.
The recognition of Ellesmere Port as the potential location for the hydrogen village is the latest in a series of developments that are defining the North West as a leader in the emerging hydrogen economy.
One of the best known projects is HyNet at Ellesmere Port's Stanlow manufacturing complex. This will produce, store, and distribute low carbon hydrogen from the mid 2020s, as well as capturing and storing carbon dioxide emissions from industry in the region.
Prof Joe Howe, chair of the NWHA and executive director, Thornton Research Institute at the University of Chester, said: "This is another watershed moment for the North West in leading the roll-out of hydrogen in the UK.
"Much has been made of hydrogen as a way to cut emissions from industry, but it will also play a critical role in our everyday lives as a low carbon way to heat our homes. Creating a hydrogen village is the natural next step in making the switch away from natural gas and we're strongly backing the bid by Cadent and British Gas, supported by Cheshire West and Chester Council."
Ged Barlow, chief executive of Net Zero North West, said: "Net Zero North West's recently published Cluster Plan report sets out a credible roadmap to the region becoming the world's first net zero industrial cluster by 2040. This highlights the vital role that hydrogen and carbon capture will play in decarbonisation.
"The creation of a hydrogen economy in the North West is well under way with leading project HyNet already developing the necessary infrastructure. The North West being the location for the UK's first hydrogen village is a natural next step and we strongly support the bid. With a history of innovation and a track record of collaboration we have the ingenuity and skills to deliver on this exciting opportunity and make net zero a reality."