Exchange Chambers achieves record revenues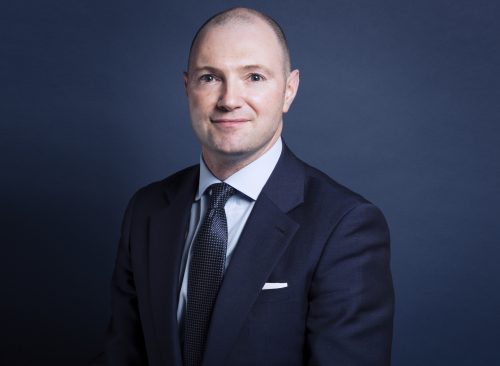 North West barristers' set, Exchange Chambers, has posted record turnover figures for the year 2021/22.
It achieved a £41m turnover for the year, compared with £31m in 2020/21. That compared with a pre-pandemic turnover of £33m in 2019/20.
The set, which has welcomed 38 new members to its Liverpool, Manchester and Leeds sites since the beginning of 2020, is poised for further growth, it says.
Chief executive, Jonathan I'Anson, said: "The strong performance of the business is a credit to our outstanding barristers, clerks and staff.
"It has been an exceptional effort, particularly in light of the COVID-19 pandemic. We are seeing high quality instructions across all practice areas."
Average member earnings have also increased significantly over the past two years from pre-pandemic levels across all practice areas, while members' contributions remained low at an average of 12% of individual earnings.
Mr I'Anson added: "Our expansion strategy is based on attracting the highest quality work and the highest quality barristers. This is fuelling our growth and attracting applications from barristers from all over the country."
He took over as chief executive as the pandemic first took hold in 2020, and said he had a clear focus on dealing with the problems thrown up by the global emergency: "Having previously worked as a partner in a large corporate law firm, I distinctly remember how certain businesses reacted to the challenges of the 2008 financial crash and learned some significant lessons.
"As a board, we applied those lessons to our COVID recovery plan.
"From the very beginning of the virus we were determined not to pull the shutters down. We stayed on the front foot in terms of plans for growth, investment in the business, marketing, business development and recruitment."
He said the chambers focused on recruitment, bringing in a 15-strong family law team from Chavasse Chambers and a number of silks from other chambers, including Simon Gorton QC and Anesta Weekes QC.
"Indeed, we have taken on 38 new tenants since the onset of the virus two years ago. We also continued with our plans to take six pupils a year, in fact we took on extra pupils.
"We renegotiated and signed new 10-year leases in both Manchester and Leeds while continuing to invest in all areas of the business, particularly technology. We maintained our marketing push and our training initiatives for solicitors were also scaled up with over 11,000 delegates booking on to our webinars and seminars over the last 12 months. All of that has meant that we have emerged from the last two years in an extremely strong position."
This year, Lisa Linklater QC and Chris Barnes QC have both taken silk while Mark Rhind QC, Giles Maynard-Connor QC, Imran Shafi QC and David Temkin QC did likewise in 2021. Former members of Exchange have also recently been appointed to prominent judicial positions.
Exchange Chambers has 200 members, including 24 silks.