Place Capital Group in move to bigger HQ in Manchester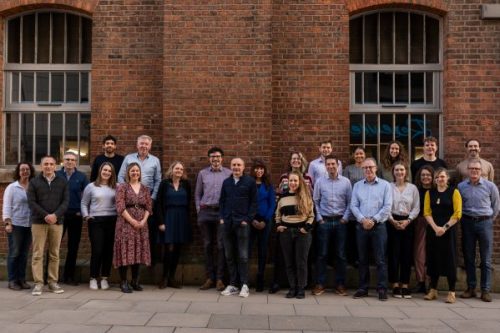 Manchester housing specialist, Place Capital Group, has relocated to new city centre premises to accommodate rising staff numbers, and projects.
The housing estate regeneration expert has also relocated its London office.
The Manchester move sees recently acquired Loop Systems move from Stretford to the new group company headquarters at 2 Commercial Street, Castlefield. The group had previously occupied a smaller space at the same site.
More than 20 staff are based in the new 3,200 sq ft Manchester office
In addition, the 10 London-based staff have moved into a new Southwark office close to Borough Market.
Place Capital Group was formed by David Smith-Milne and Peter Martin in early 2021 to work with some of the UK's largest local authorities and landlords to regenerate neglected housing estates and deliver affordable housing.
The company is growing rapidly through a buy and build acquisition model.
It has so far acquired Fourth Street placemaking consultancy and Loop Systems, and established the design practice Grounded.
With expertise in commercial, economic, placemaking and analytical capabilities, Place Capital Group offers an holistic development approach to create resilient neighbourhoods, towns and cities.
The group's pipeline of affordable housing and placemaking opportunities includes the regeneration of the Shadsworth estate in Blackburn, a second major estate to be announced soon, and an increasing number of direct development projects that the business.
Smith-Milne said: "The new offices will accommodate both our newly enlarged existing team and further new joiners to our fast growing business, which is expanding through recent acquisitions and new and interesting project wins across the UK."