Developer scales back housing plans at former school following acquisition deal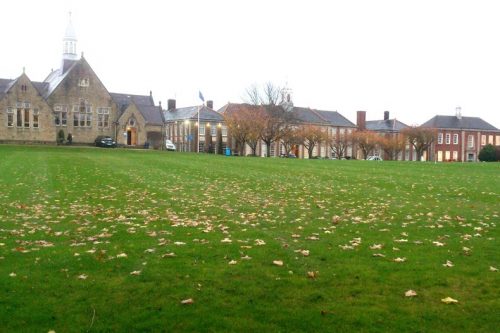 Manchester developer, PJ Livesey Group has acquired the Kings School site at Macclesfield from regeneration company Nikal, for an undisclosed sum.
Nikal, under its luxury homes banner Hillcrest Homes, was granted planning permission for 121 properties on the site in February 2022.
Following consultations with neighbours, privately-owned PJ Livesey plans to scale back the permission, reducing the total number of homes and retaining the much-loved Memorial Cricket Pavilion in situ.
The original school building and headmaster's house, together with the Gate Lodge, which are all Grade II-listed, will be retained and converted to residential as will the main school building.
PJ Livesey board development director, James Woodmansee, said: "The Kings School has a special place in the affections of the people of Macclesfield and its distinctive buildings are part of the town's history.
"We believe our plans respect this heritage and create a more sympathetic solution to giving the buildings new purpose while retaining the same amount of green space."
He added: "We have liaised closely with neighbours and listened to their concerns around car parking and open green space and will continue discussions with the local council and heritage groups as we progress."
The permission includes a row of 10 new properties on Pownall Street which will be delivered by Cheshire-based developers Hall & Co.
Speaking on behalf of neighbours, Dr Ruth Thompson said: "We are pleased that PJ Livesey has purchased this site because the company has shown consideration for local feeling.
"It has promised to conform with council standards for parking and a less dense development, which should promote harmony rather than potential conflict with the new residents. PJ Livesey have also agreed to keep the War Memorial Cricket pavilion in situ and have confirmed that there will be public access to the site in the future."
Nikal chairman, Richard Fee, said: "We are pleased to complete the sale of Kings School Macclesfield site to PJ Livesey and look forward to the vision coming to fruition. The development will bring much needed housing stock to the town with deserved respect to the heritage of the site."
Jamie Hall, project director with Hall & Co said: "We believe Kings Row will be both a sympathetic and high quality replacement to the former John Percyvale building on Pownall Street. Our works are planned to start in June, and we are looking forward to collaborating with PJ Livesey in the delivery of what will be a truly remarkable scheme."
PJ Livesey plans to start work on phase one of the agreed planning later this year, while a revised application for the rest of the rest of the site will then follow.