Grafenia sells Works Manchester subsidiary for £3m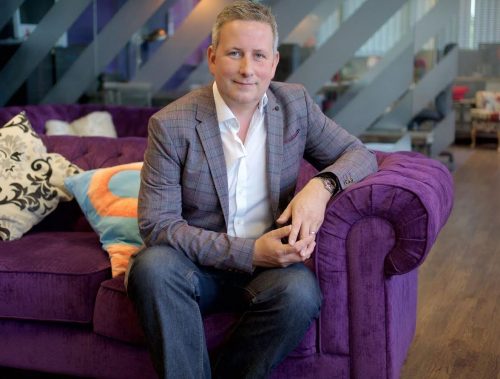 Grafenia, the Manchester-based print group, has agreed to sell its wholly-owned subsidiary Works Manchester, formerly Image Everything, and certain business and assets of its wholly-owned subsidiary Grafenia Operations, to Rymack Sign Solutions, for £3.165m.
Rymack, based on Trafford Park, is a privately owned company trading as PFI Group. The deal is expected to complete within three to four weeks.
Grafenia is essentially two businesses – the manufacturing business and the Software-as-a-Service (SaaS) business, Nettl Systems.
The business said in recent years the manufacturing operations have faced a challenging trading environment due to the impacts of both Brexit and the COVID-19 pandemic. Things have been improving gradually, but this part of the business has been operating below capacity. It said PFI is a natural fit for the manufacturing operations and can use this spare capacity. It also gives Works Manchester other opportunities to grow and prosper.
Grafenia will enter into a five-year supply agreement under which Works Manchester will continue to manufacture and supply products to its partners, via its platform. It will become its biggest Works Maker partner.
Works Manchester will also enter into a five-year software licence for the right to use w3p, the company's production platform, at a fee of £10,000 per month.
Over the past year Grafenia has been consolidating manufacturing operations. Works Manchester now incorporates the combined manufacturing facilities located in Trafford Park, Manchester and Eccles, Salford. The online channels Flyerzone and Marqetspace do not form part of the transaction and will be retained by the group.
The board said it decided to sell Works Manchester so the two businesses can each focus on their strengths. Nettl Systems will be focused on growing software and licensing. Driving sales of products and services through that. Extending the functionality to create added value for the group's partners and widen the target market for its subscription-based offering.
The first phase of this is the new software platform and app WorksThing. It was successfully launched at the Sign & Digital exhibition in March. Optimised for the signage sector, WorksThing is a complete workflow tool for managing signage installations, from start to finish. Multiple businesses have signed up for a free trial.
Works Manchester, with the new capabilities that PFI brings, can focus on optimising operations and improving the product range available to Grafenia's network to build volume.
The transaction will also enable additional focus on the group's stated aim to acquire other software businesses. The sale proceeds will be applied to potential acquisitions and supporting the group's partner networks.
Based on audited accounts for Works Manchester and Grafenia Operations, the board has assessed that in the year ended March 31, 2021, the combined manufacturing business being sold generated revenues of approximately £6.6m and a loss before tax of £0.3m. On September 30, 2021, the combined manufacturing business being sold had gross assets of approximately £6.8m. The disposal will also see equipment finance lease liabilities leave the group, which on September 30, 2021, totalled approximately £2.1m.
Looking to the future, Nettl Systems will benefit from lower fixed overheads, depreciation charges and costs of borrowing as the group strives to improve profitability and deliver on its stated mid-term goal of 10-15% EBITDA.
With immediate effect, Peter Gunning has stepped down as CEO. He will continue to be involved with the Nettl Systems software stack as a consultant of Nettl Systems. Moving forward, the company and Peter intend to enter into an agreement whereby Peter will take on a master licence for WorksThing and Nettl in Spain. The board has appointed Gavin Cockerill, previously Group COO, as acting CEO.
Grafenia chairman, Jan Mohr, said: "I'm very happy that we can announce an important transition in the business today. The future of Grafenia is in software. For many years, the software part of Grafenia has been consistently cash flow generative and loved by our partners. Our DNA is to build scalable systems that make partners more effective. We want to double down on that mindset and also expand the scope of software that the group offers.
"Peter has done a tremendous job leading the group through the COVID-19 pandemic. We enter our new chapter as a better and leaner business. I would like to personally thank Peter for his hard work, passion and friendship."
Peter Gunning said "Nearly a quarter of a century ago we opened our first store in Edinburgh. It's been a great privilege to build and develop a business in such a time of intense change. And now it's time for me to start something new. To bring Nettl and WorksThing to the businesses of Spain. For the last decade, I've worked flowery-jacket to complicated-gilet with Gavin. I wish him and the team every success. I'd also like to thank our teams for their energy, good humour and attitude, particularly through dark days."
Gavin Cockerill said: "We're really excited about the opportunities linking up with PFI presents for our network. PFI has been growing rapidly in recent years and now has operations all over the UK. It is a natural fit for Works Manchester.
"The scale of PFI's operations presents career advancement opportunities for team members joining the PFI family. The transaction also secures the supply chain for the products we sell to our Nettl and printing.com partners. I'd like to thank Peter for his mentorship over the years, notwithstanding the flowery jackets. I am looking forward to working with the board and our teams on the next part of Grafenia's journey."
Darren McMurray, PFI CEO, said: "Our ongoing partnership with Grafenia has many opportunities. Our scale and capability can help grow the range of products offered to Nettl and printing.com partners. Works Manchester is an impressive operation. We're excited about what we can do together. We can't wait to get started with the team to build a successful future."