Accelerating the renewal of the North
"The government's Levelling Up White Paper is a tour de force in economic thinking on regional inequalities" according to Henri Murison.
But, the director of the Northern Powerhouse Partnership did question whether the reality of the rhetoric will be "as ambitious as the Northern Powerhouse project".
He was speaking at the launch of Squire Patton Boggs Invest North 2022: Accelerating the Renewal of the North report which follows on from the virtual conference hosted by TheBusinessDesk.com.
The report which features contributions from business leaders about how they perceive the priorities and opportunities for the region in both the short term (12-24 months) and long term (10 years), noted that a variety of events over recent years had forced people, places and leadership to not only hit the reset button but to rethink, rebuild and renew.
Looking at five key themes: international, place, funding and investment, the war on talent, and innovation, the report considers the importance of devolution, meaningful levelling up, skills development, FDI, connectivity and the drive for net zero.
Hannah Kendrick partner at Squire Patton Boggs said: "There is no time like the present to take decisive, purposeful action to protect and enhance our economy, not only for the prosperity but also to prevent a further widening of the socio-economic chasm between the North and the South."
She added that it's critical that the people and businesses in the North take immediate action "to rebuild and strengthen the regional economy in line with all other UK regions, to prevent being left behind".
"This report captures the extraordinary drive and heightened desire of Northern businesses, leaders and local communities to evolve and prosper, so that the North can be a desirable destination to live, work and play."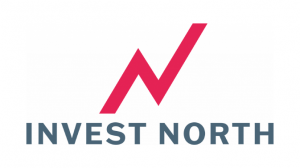 Invest North 2022 comprised a virtual one-day conference bringing political and business leaders together to look at how levelling up rhetoric can be changed into realistic economic growth for the North. Curated by TheBusinessDesk.com, the event was supported by headline sponsor Squire Patton Boggs, alongside sponsors Progeny, Transpennine Express, Mott Macdonald, Northern Powerhouse Investment Fund, becg, Campaigner and Curveblock, and event partners Influential, The Northern Powerhouse Partnership and the IoD.