The Great Reshuffle and what it means for recruitment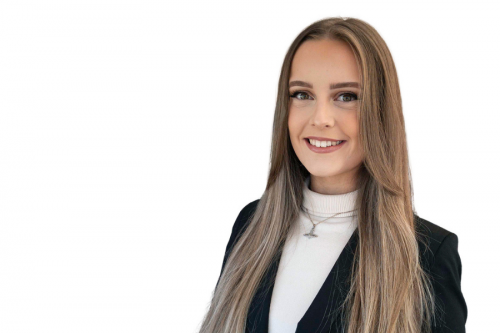 By Madeleine Lloyd a talent coordinator at Progeny
Consecutive lockdowns both forced and inspired record numbers of people to exit the work market in what was termed by many as 'The Great Resignation'.
As restrictions have been lifted and we begin to return to 'normal', the talent market has shifted again, with large numbers looking instead to move into new industries, roles or careers.
Recruiters are starting to call these changes the 'Great Reshuffle' – a time where employees and job seekers are re-evaluating what is most important to them.
Throughout the UK, there has been a dramatic increase in volume of available jobs, but the number of job seekers just hasn't caught up. Businesses across the country are all looking for talent at the same time and the usual employer-driven market has switched to a candidate-driven one.
Recognising the changes in expectations of employees and job seekers is critical if businesses want to adopt successful hiring strategies. Here are some tips to keep up with the post-COVID recruitment world and help secure the best talent in today's competitive market.
Understand what's important to candidates
There is a wealth of regular research and data out there to help employers keep their finger on the pulse of employment and recruitment trends.
Salary has continued to be one of the leading drivers for many applicants, particularly with the rising cost of living and the current economic situation. A recent survey of workers by the global hospitality company, Hilton, showed that the two most highly valued aspects of their careers were the opportunity to earn more and job stability.
Flexible working schedules also continue to be of high importance to candidates and according to YouGov, 1 in 5 Brits want to work full-time remotely. Many companies are responding to this desire which can be seen through the 307% increase (Office for National Statistics – Business Insights and Conditions Survey) in job adverts offering remote work by May 2021.
Many job seekers are also searching for part-time work or job shares. Latest official figures from the Office of National Statistics (Office for National Statistics – Employment in the UK: May 2022) estimate that more than 8 million UK workers are now working part time. This equates to 25% of the whole working UK population.
Another important factor for job seekers is diversity and inclusion, and the initiatives that businesses put in place to support this. Research from Sage claims that almost half (47%) of millennials consider diversity and inclusion to be an important factor in their job search.
By keeping up to date with what candidates want, companies can ensure they are showcasing their best assets and benefits, both in job adverts and during the interview process or look to adapt certain practices, if they are out of step with the market.
Momentum
Momentum has and will always be key when recruiting, but due to the aggressive competitiveness of the current talent market, it's even more important.
The recruitment processes should be kept as smooth as possible, removing any obstacles that would slow it down unnecessarily. Gone are the days of multiple interviews held over an extended period as this offers far too much opportunity for good candidates to drop out or be offered another role somewhere else.
Recruitment teams should clearly map out the process at the outset, including timeframes, so that candidates know exactly when they can expect a decision, and be kept in regular contact throughout. There are many factors outside of your control that can contribute to candidates withdrawing but designing and sticking to a timely recruitment process should not be one of them.
Be transparent on salary
New research from Reed found that almost 80% of jobseekers are less likely to apply for a job vacancy that does not display a salary, with one in five exclusively applying for jobs with a listed salary.
With the cost of living dramatically rising in the UK, now is no time for salary secrecy and if companies are not advertising what they pay then now is the time to review their protocols.
Next Steps
Companies must recognise that the balance has tipped and it is no longer employers that hold all the power in the recruitment process. As a result, candidates are demanding more from employers, becoming much more selective about where they work and are more vocal with their expectations.
Although changes in the talent market are nothing new, many of the changes that we have seen since the pandemic are likely to be here to stay. Companies who are in sync with the evolving landscape and who rise to meet the latest challenges are those who will reap the rewards in securing the best employees on the market.