North West business leaders recognised in the Queen's Birthday Honours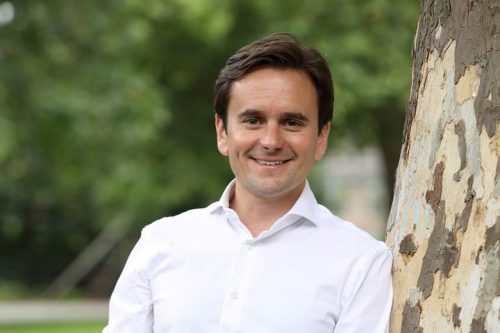 Business leaders from across the North West have been recognised in the Queen's Birthday Honours.
Iceland managing director Richard Walker, The Fragrance Shop founder Sanjay Vadera, and culture boss Claire McColgan are among the high-profile names on the 2022 list.
Retail boss Walker last year wrote The Green Grocer, setting out how businesses can show leadership on sustainability and climate change issues, and has been very public in advocating for faster progress.
He has received an OBE for services to business and to the environment.
Culture Liverpool director Claire McColgan has been awarded a CBE for services to arts and culture. She received an MBE 13 years ago, following Liverpool's year as European Capital of Culture, and she has since led legacy programmes in the city.
McColgan was also deputy chair for the UK City of Culture Competition 2025, which this week awarded the title to Bradford.
Sanjay Vadera, chief executive of The Fragrance Shop and Per-Scent has received an MBE for services to international trade.
The Fragrance Shop generates annual sales of £180m thorugh its 218 stores and online shopping channel, employing 1,400 people. Per-Scent serves retailers, distributors and wholesalers across Europe, US, Asia, Australia and South Africa, with exports running at around £25m a year.
Vadera said: "It's very satisfying to know we have made a valuable contribution to the economy and I'm also very proud that we've been able to share in that success and support wonderful children's charities such as Rays of Sunshine through our Spray a Little Happiness Foundation."
Global nuclear engineering expert Dame Sue Ion OBE has been awarded a Dame Grand Cross.
The Lancastrian spent nearly 30 years at BNFL, serving as group director of technology and operations for a decade up to 2006.
Since then she has been involved in policymaking and professional bodies, including as Vice-President and Chair of the Policy Committee at the Royal Academy of Engineering, first female member and Chair of the prestigious MacRobert Award Judges, and member of the Council for the Royal Society.
HOME Manchester chief executive Dave Moutrey has had a long career in the arts in the city. He has previously run Arts About Manchester then Cornerhouse, before leading the merger of Cornerhouse and Library Theatre Company to create HOME. He receives an OBE for services to the arts, particularly during Covid-19.
Also awarded an OBE is East Lancashire Chamber of Commerce chief executive Miranda Barker, for services to business and to the community in Lancashire.
Other recipients include:
OBE
Richard Bevan, chief executive, League Managers' Association
For services to Association Football
MBE
Sheena Cumisky, lately chief executive, Cheshire and Wirral Partnership NHS Foundation Trust.
For services to Mental Health
Cath Giel, lately Director, Communications and Stakeholder Relations, LLWR
For services to the Nuclear Industry and to the community in West Cumbria
Humera Haqqani, managing director, Let's Talk
For services to Business and to the community in Rochdale
David Molyneux, Leader, Wigan Metropolitan Borough Council
For services to Local Government and to the community in Wigan
Phil Phillips, new media development manager, National Museums Liverpool
For services to Museums and Science
Nigel Wilkinson, managing director, Windermere Lake Cruises
For services to Tourism and to the Economy in Cumbria
.