Headquarter expansion for commercial fitness firm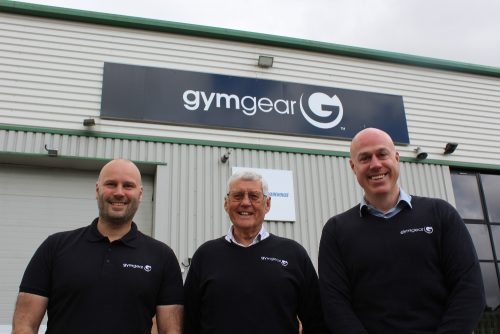 Commercial gym equipment provider, Gym Gear, is expanding its Lancashire headquarters.
The Preston company which specialises in providing gym design, equipment, and gym installation to businesses across the UK, is increasing its warehouse storage facility by 5,000 sq ft this summer and has started a recruitment drive to expand its sales team.
Gym Gear is headed up by co-directors, father and son team Roy and David Bulcock, and Richard Lambert.
Its clients have included LinkedIn, ITV, Boohoo, Stay City Aparthotels and the NHS.
Demand for Gym Gear's services and products has increased significantly over the last 12 months, as the company has experienced 'a strong bounce-back' following the initial disruption from the pandemic.
The company has grown consecutively over 17 years and with the additional investment into the warehouse expansion, Gym Gear will be able to meet the increased demand from its customers.
Roy Bulcock said: "We are delighted to expand our warehouse provision, and as a result, we will be able to store significantly more stock, which in turn will enable us to fulfil orders for our customers even quicker than we have before.
"As with other businesses, the world shipping container crisis, and the pandemic, have affected our delivery times over the last year, as stock has been delayed reaching us from overseas.
"Although this didn't affect our business directly, and our customers have remained happy with our service, we want to ensure that we can design, deliver, and install a full gym as quickly as possible, and now with the investment in our warehouse expansion, we will be able to do just that!"
Richard Lambert added: "The expansion of our headquarters in Preston really is a statement on our ambitious plans for growth across the UK.
"This, in addition to our current recruitment drive for at least four more staff, will help us to achieve our goal of increasing our market share, and will ensure that we will continue to see growth in our bottom line, over the coming years."