Logistics firm completes second strategic investment in seven months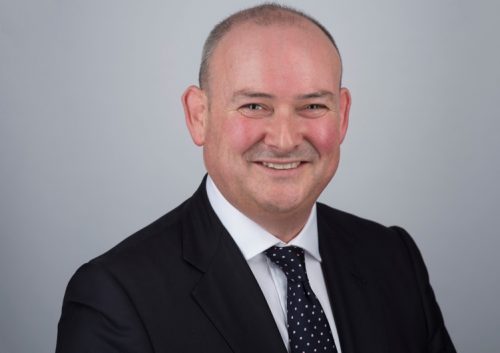 Merseyside ecommerce and logistics specialist Emerge Ecommerce has taken a major stake in a specialist air and sea freight forwarder and logistics provider, based in Gatwick.
The deal with Seaspace International Forwarders, for an undisclosed sum, is the second acquisition by Emerge in seven months.
Seaspace was founded in 1988 and is a respected freight forwarder and logistics provider across air freight, sea freight and fulfilment.
The majority shareholder, who has passed responsibility for running the business to the management team, will crystalise the value in the business his father established while retaining a sizeable interest as it enters a new phase of ownership.
The transaction follows Widnes-based Emerge's acquisition of Berser International Cargo Services in September 2021, a freight forwarder located in Newcastle-under-Lyme.
Funding for both transactions was provided by a combination of debt facilities from Arbuthnot, which provided term loans and an invoice discounting facility, and MSIF, which provided a mezzanine facility.
The funding package also includes a significant working capital injection to support future business growth.
Emerge's management team has plans to grow the group's existing revenue streams, as well as developing new services to existing and new customers. Seaspace's position and reputation in the air freight and sea freight forwarding market is seen as a key addition to the group's freight forwarding operations.
Deal advisory advice was provided by Paula McGrath, Dan Rice and Sean Gardner of Brabners Deal Advisory, who worked with Emerge to structure the transactions and raise a substantial financial package to support both deals.
Michael Murphy, corporate partner at Hill Dickinson, provided legal advice to the Emerge management team. Legal advice for Arbuthnot and MSIF was provided by David Gledhill at Bermans and Denise Walker at Glenville Walker, respectively, and DSG Chartered Accountants provided financial due diligence support.
Mark Bigley and Richard Harris, co-founders of Emerge Ecommerce, said: "We are delighted to have invested in Seaspace and Berser, both of which will assist the growth strategy for Emerge in the logistics market. We utilise our knowledge, experience and technology to provide insight and understanding to develop the process of moving items through the supply chain.
"It is exciting to see the plan we set in motion three years ago being realised, enabling SMEs to move anything from anywhere to anywhere around the world. Seaspace is a key piece of the jigsaw, extending our air and sea freight capability and firming up our e-commerce and retail B2B fulfilment proposition.
"Our shareholders are very supportive of the shared vision we have for the business and we have already embarked on a technology deployment that will enable us to increase capacity, with a view to achieving the next stage of growth."
Paula McGrath, head of deal advisory at Brabners, said: "I have known Mark Bigley for a number of years and helped him in a previous role to raise private equity funding to support strategic growth, and I'm pleased to see Richard and Mark invest in Seaspace seven months after Berser, their first platform acquisition, in a sector they have a lot of experience in.
"The transaction brings together two highly complementary businesses. Mark and Richard will focus on the integration of the two businesses to leverage their combined strength and to drive future growth."
Paul Humphray, investment director at MSIF, said: "The addition of Seaspace to the Emerge Group will provide a profitable and cash generative arm whilst adding a range of logistics solutions across the group. Having worked with Mark Bigley previously, he and Richard Harris are building a fast moving, system driven logistics group specialising in e-commerce that we are pleased to support."
Michael Murphy, corporate partner at Hill Dickinson, said: "Seaspace already has an excellent reputation in the logistics industry so with this further investment by Emerge I am sure it will continue to prosper for the benefit of its employees, management team and shareholders."
Andrew Rutherford, commercial director, Arbuthnot Commercial Asset Based Lending, said: "There are many things about this deal that feel especially close to home. We enjoy working with experienced and dynamic leadership teams and ambitious groups with clear buy-and-build plans.
"We feel comfortable liaising with multiple stakeholders to complete transactions within tight timescales."