Chef renowned for Asian expertise recruited for The Plaza concept restaurant project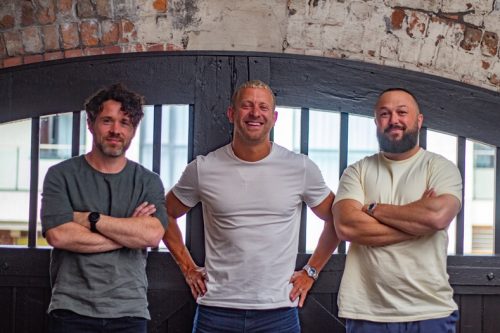 Liverpool-based GSG Hospitality has teamed up with Chef Dave J Critchley to work on their new concept planned later this year for the Bruntwood Works-owned Plaza office block in the city's Old Hall Street.
The hospitality group, which owns Bold Street Coffee, Duke Street Food and Drink Market, Salt Dog Slims, 81 Ltd, Slim's on Bold Street and Santa Chupitos, has recruited Critchley on a consultancy basis to bring his expertise in Asian cuisine and assist with the development of the new project.
The plan is to create an extraordinary new arrival experience on the ground floor by creating a destination restaurant and bar concept, linked to a wider £3.7m reimagining of The Plaza by Bruntwood Works.
Critchley has achieved a place on the prestigious Great British Menu, as well as being appointed the first international Master chef apprentice in Chinese culinary arts and the last apprentice of world famous Chinese chef, Master Wu.
Just last week he won Visit England's Taste of England award for Cains Brewery Village-based Lu Ban, where he is executive chef director.
There are also discussions on the potential for his future involvement with GSG.
John Ennis, GSG Hospitality director, said: "We're incredibly excited to have chef Dave Critchley on board and collaborating on the development of what will be one of Liverpool's primary culinary destinations. We have huge ideas for this space and Dave's experience will add another dimension to the concept development."
Fellow director, Matt Farrell, said: "I have known Dave for a long time and he shares the desires of sustainability and social values that we share at GSG. He's spent years fine tuning his skills, knowledge and expertise to an outstanding level and we're looking forward to sharing more details of the restaurant-bar that will open later this year."
Critchley said: "It's fantastic to be teaming up with GSG Hospitality on their latest project in Liverpool.
"I'm really looking forward to working with the team and adding Asian influences to the menu development. It'll be a very exciting and unique destination in the city."