Bruntwood Works' £3m transformation of The Plaza near completion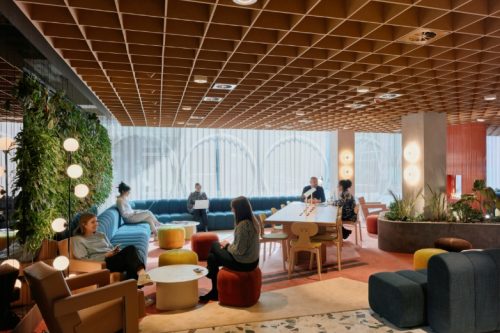 A £3m transformative scheme at Liverpool office block The Plaza is nearing completion.
Bruntwood Works has created a design-led and inspiring new arrival experience, including lounge, reception and independent coffee bar.
The Plaza, which was the former headquarters of Liverpool football pools and retail group Littlewoods, has gained a new wellness studio, and a bold and expressive interior inspired by the building's 1960s heritage.
The Plaza is Bruntwood Works' first Pioneer building in Liverpool. Its £100m Pioneer programme is creating forward thinking workspaces centred on the core principles of biophilia, art, sustainability, wellness, amenity and technology.
At The Plaza, the vision to seamlessly blend work and lifestyle has been brought to life with the large open plan lounge area and coffee shop providing a space for reflection, meetings and social catch ups.
As with all Pioneer buildings, wellbeing remains central to the project as Bruntwood Works continues to create spaces that actively enhance work life balance and improve the wellbeing of its communities.
The Plaza's wellness studio is kitted out with Les Mills' award-winning exercise equipment and a regular programme of yoga classes are scheduled as part of the community programme.
Active travel is also central to the building's transformation with 142 bike spaces, 18 showers and a luxurious shower and changing experience.
Living walls provide oxygen-boosting green spaces and a natural way to create distinctive areas within the building. The addition of biophilia throughout is also designed to reduce stress and support improved mental health.
To support this focus on wellbeing, smart technology will be used throughout to enhance sustainability and connectivity. Energy-saving sensors within the building will be used to optimise efficiency, while new air quality control systems will further support wellbeing.
Liverpool institution, Bold Street Coffee, is now open on the ground floor. The much anticipated restaurant and bar, set to open later this year, will complete The Plaza's arrival experience.
Local hospitality business, Graffiti Spirits Group (GSG), will unveil a new 'destination concept' within The Plaza in the coming weeks.
Colin Forshaw, regional director of Bruntwood Works, said: "The Plaza has always been a game changer in terms of design and its offering.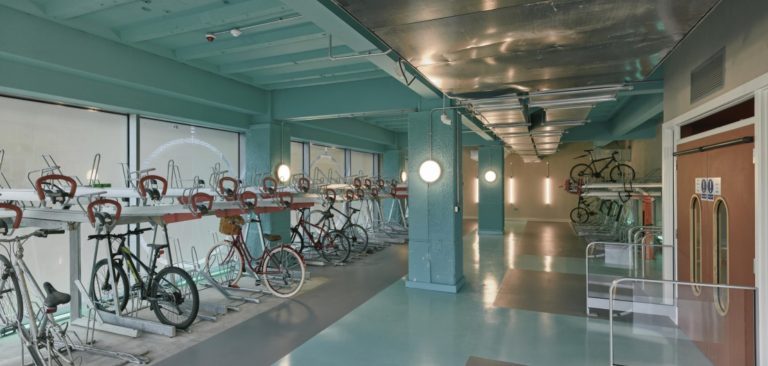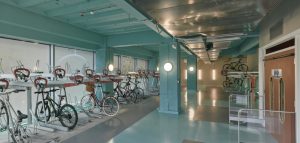 "From its inception in 1963 when its foundations were laid, right through to the present day, The Plaza has been setting the tone and leading the way. The building's new transformation continues in this trailblazing spirit as we create the workspace of the future by incorporating amenity, wellbeing, biophilia, technology, art and sustainability.
"It's completely different to anything else that exists in the city and is set to attract new visitors to the building and the surrounding commercial district as well as offering existing customers a new way of working. Today we are blending a workspace and lifestyle offering to create a place to cultivate ambition."
Matthew Farrell, co-founder and director of GSG Hospitality, said: "The transformation has been phenomenal and Bold Street Coffee has been well received by the community in the area. The Plaza is leading the way into a new era of work and leisure spaces. We are really excited for a brand new restaurant and bar concept later in the year and our vision is to be one of the city's primary food and drink destinations."
The Plaza, which is already home to a broad range of digital, technology and professional services businesses, includes serviced offices and larger leased spaces. It also offers Bruntwood Works' Made & Managed product, which allows customers to build a bespoke package of services including utilities, furniture and cleaning for a simple monthly fee.
The project is set to complete later this year. The Plaza project team includes Cubic Works by Bruntwood (contractor & mechanical engineer) and Phaus (interior architect).