North West Business Briefs: Beer Piper; Engage Solutions Group; Northcoders; Laros; HOST; Paws Right There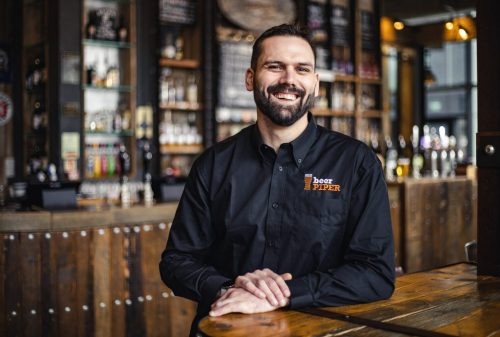 Hospitality firm Beer Piper – which says it is the UK's number one in beer line cleaning – is investing more than £1m into the business as it cements itself in the sector after the pandemic.
The firm will move to expanded premises in Trafford Park, and invest more than £100,000 in new manufacturing equipment. At the same time it is investing significantly in branding, marketing and PR with a brand refresh, a new look and a redesigned website and social presence.
During the pandemic, Beer Piper – which uses advanced high tech systems to enable landlords and hospitality owners to clean their beer lines and serve perfect pints – pivoted to provide advice to the sector as it adapted to the restrictions. As the hospitality sector emerges from the extremely challenging time, Beer Piper has been on hand to help customers open their bars back up, while also saving them money and eliminating waste.
As well as expanding into a new site, Beer Piper has promoted long-standing team member, Jan Kristian, to MD. Jan has been with Beer Piper since 2018 when Beer Piper was purchased by Dovefield. Jan's role at Chemisphere was production manager. Due to his technical skills, he was transferred to Beer Piper and his task was to finalise the BP4 machine and develop the BP5 machine which will have functions not yet seen by the market, said the firm.
Beer Piper employs 20 people in the Greater Manchester region, and has plans to expand its team when it moves to the new site in Trafford Park, investing in the city as well as the industry.
Jan Kristian said: "The pandemic cemented Beer Piper as a vital part of the industry – and created an even stronger bond of trust between us and our customers. The challenges are underpinned by a growing demand for excellence in drinks by consumers, as we are squeezed by post-pandemic price increases across energy, fuel and food, and people want quality and perfection when they spend their hard-earned money on hospitality. Greater Manchester is our home and our heartland, so we are very proud to invest in the business and in the region at this time."
::
Manchester-based employee and customer engagement specialist, Engage Solutions Group, has expanded its team to facilitate future growth with support from HSBC UK.
The software company, has used the HSBC UK funding package for Investment in Innovative Technology for its state-of-the-art studio, which allows colleagues, businesses and communities to create innovative and engaging content like bespoke videos, 3D animations, and augmented reality.
Having moved to a 5,000 sq ft premise in the heart of Manchester city centre, the group is continuing to develop and expand its international client base further over the next few years.
CEO Phil Wedgwood said: "Digital transformation is changing the way businesses collaborate with partners, customers and employees. HSBC UK funding has enabled us to leverage impressive new talent to respond to this demand and develop our next-generation apps so they offer the very best of cutting-edge technology for our customers."
Joe Riley, relationship manager at HSBC UK, said: "Engage Solutions Group is a high growth, innovative tech company with a passion for enhancing the customer experience through game-changing solutions. We look forward to supporting Phil and his fantastic team of digital pioneers as they enter the next exciting chapter for the business, harnessing the momentum generated by this funding."
::
Manchester-based Northcoders, the provider of training programmes for software coding, has launched a new podcast called Queer coded which is about celebrating and raising the profiles of LGBTQIA+ people working in tech. The series also aims to promote tech as safe and inclusive sector where people from all backgrounds can find fulfilling and rewarding careers.
The first episode features an interview with the inspirational Anna Lytical – AKA Billy Jacobson – who is a renowned New York City-based drag queen and coding influencer. By day, Anna is a developer experience engineer at Google and in the show talks candidly about having dual careers in tech and drag, and about being an LGBTQIA+ advocate.
Queer coded will be hosted by Eli Harley and Emily Bennett who are both mentors at Northcoders.
Anna Lytical said: "Queer coded is making a much needed space for LGBTQ+ voices in technology. My mission has been to engage more queer people with coding and the tech community to help shape the future with ourselves included, and I can't do it alone: No singular person can be the representative of the community. Queer Coded lets people share their stories, and as a community we can lift each other up."
Eli said: "Queer coded has been in the planning for some time so it's so exciting to be finally launching it. We are delighted that Anna Lytical is to be our inaugural interview as she embodies a pioneering spirit that I'm sure will inspire people everywhere."
::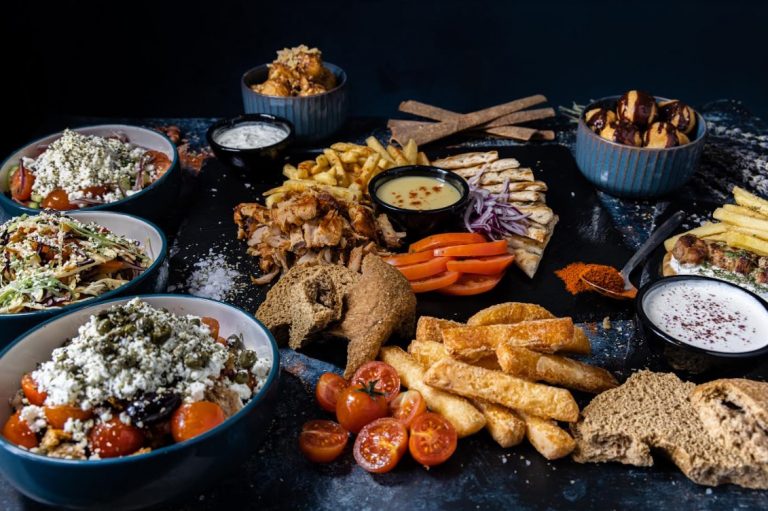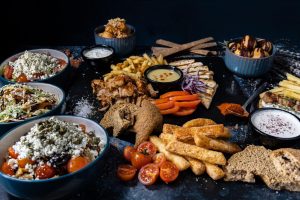 Providing Liverpool and Manchester with authentic Greek cuisine, Laros has announced its expansion into Mossley Hill, South Liverpool.
Laros is a hybrid between a restaurant and takeaway. Its aim is to change the face of Greek street food across the North West and beyond.
Owner Nikolaos Fylladitakis has worked in the hospitality industry for many years, owning his own restaurants in the city. He opened Laros's Bold Street site in Liverpool in May 2021, and within six months had expanded into Manchester, opening a dark kitchen to offer authentic Greek cuisine to the area via delivery.
Originally from Crete, the restaurateur is keen to showcase authentic Greek dishes and produce, with the majority of Laros's ingredients sourced and imported from Greece itself. Other ingredients that cannot come from Greece, are locally sourced using trusted independents.
Nikolaos said: "Laros has become incredibly popular in the city centre and surrounding areas for both dining in and takeaway. We've had many customers visiting and ordering from South Liverpool and Mossley Hill is the perfect location to showcase our authentic Greek street food to the local area. We're very excited to open this summer and to meet people from all over South Liverpool."
::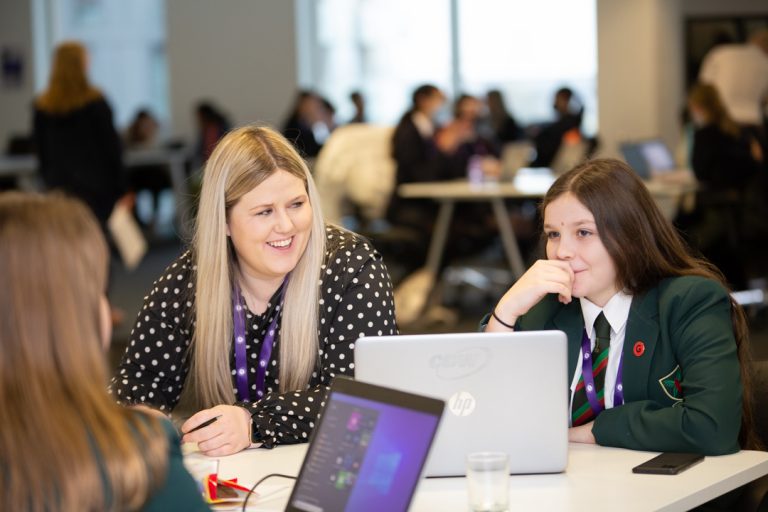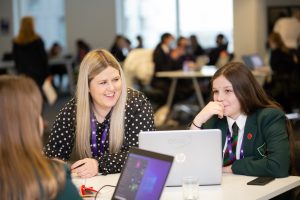 Innovation hub HOST, the Home of Skills & Technology in MediaCity, has been appointed as the North West delivery partner for a pilot of CyberFirst Schools, run by GCHQ's National Cyber Security Centre (NCSC), to champion cyber education in the region's North West Cyber Corridor.
Through its flagship Skills City operation, HOST will deliver the CyberFirst Schools pilot over a one-year period to more than 500 schools and colleges from across the North West to inspire more young people to explore careers in cyber security.
The collaboration will further increase fair access to technology careers, particularly for those from disadvantaged backgrounds and underrepresented groups, including girls and young women. Female representation in the sector is considerably low, with women accounting for just 22% of the UK's cyber workforce.
HOST, operated by IN4 Group, will draw on its extensive local and national employer network to help facilitate engagement between industry and schools in the region. This will enable more young people to access opportunities, such as mentoring and work experience, outside the classroom and in the growing technology sector.
It will be working with industry and regional academic partners including BAE Systems, Raytheon, Siemens, AWS, University of Central Lancashire and University of Salford, to drive further investment into schools and future-proof technology talent.
::
A soothing paw balm for dogs developed on a kitchen table by childhood friends Lyndsey Fearns and Becky Dutton-Geraghty is to be sold nationwide by pet retailer Jollyes.
The range of four balms, made with natural ingredients that are non-toxic and licksafe for dogs, have already become a hit online and are set to reach a new national audience through Jollyes. Lyndsey is store manager at Jollyes in her home-town of Runcorn, Cheshire and was the first person Becky, who works in retail recruitment, turned to when she had the idea for the balms during lockdown in 2021.
After researching various essential oils, they experimented with different recipes and ingredients in Becky's kitchen and developed samples to ease doggy ailments including allergies, itchy paws, dry nose and anxiety.
With labels designed by Becky and packaged in recyclable aluminium cans, they started selling their Paws Right There range via Etsy site and Instagram and as the products became more popular they set up their own website.
Last December they sent samples to Jollyes who agreed to a trial in six stores and the response has been so strong it is now preparing to roll it out across all 70-plus stores in the UK. Jollyes' commercial director, Chris Burns, said: "We were really impressed with the balms. There was a gap in the market for Lyndsey and Becky's product and their cruelty-free ethos fits perfectly with our approach."