Design specialist doubles with Wimbledon again for latest museum exhibition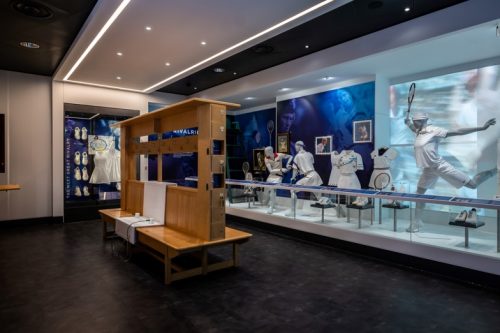 With the Wimbledon Tennis Championships about to begin next week, a new element of its world-famous museum has been opened after the input of North West design specialist Mather & Co.
The Wilmslow firm helped create the redeveloped gallery 'The Open Era'.
Mather & Co has worked closely with The All England Lawn Tennis Club for more than 15 years, and was also responsible for the current museum design which was completed back in 2006.
Kim Kherlopian, project director at Mather & Co, said: "As a huge tennis fan it's been amazing to be involved in this project – it's been very interesting exploring some of the most iconic tennis players. Working alongside The All England Lawn Tennis Club has been a pleasure, as always, and we hope visitors enjoy The Open Era."
The Open Era showcases five different themes throughout the gallery – with the main aim of the gallery to put the visitor in the players' shoes.
In the Broadcasting at Wimbledon part of the gallery, visitors are faced with an interactive AV graphic wall – explaining how people have consumed information about Wimbledon over the years – from the oldest coverage to current day technologies.
Visitors can delve deeper into many of the experiences of top players from the past 60 years. One interactive compares Arthur Ashe's winning Wimbledon year in 1975 to Emma Raducanu's whirlwind experience in 2021.
As the Dressing Rooms at Wimbledon are private spaces, not part of the official Tour, never filmed or publicised on social media, the interactive bench and lockers in the gallery allows a 'behind the scenes' experience. Visitors may choose from a push-button menu of stories about the Dressing Rooms – as told by the players themselves – allowing a more emotional connection.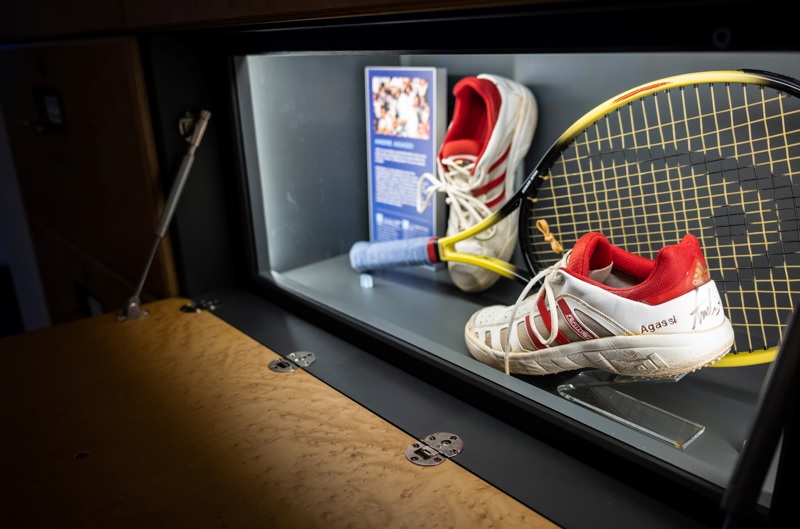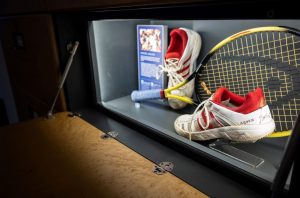 Emma Traherne, curator at Wimbledon Lawn Tennis Museum, said: "We aim to give everyone who visits us an unforgettable Wimbledon experience. The new interactives and display techniques used in this redevelopment really help to show what it is like to be a top tennis player and it has been exciting to work with Mather & Co to realise our vision."
In the rivalries section of the gallery, there are sculptured mannequins of six legendary tennis players including Roger Federer and Martina Navratilova, in iconic poses. Behind the mannequins will play a video show, which gives the viewer a flavour of watching great rivals compete on Centre Court, condensed into a few minutes – multiple matches are combined to give the impression of one continuous game.