Technology is biggest driver in M&A deals
Last year saw a flurry of deals with many in the corporate finance sector experiencing their highest deal volumes in the past decade.
But has this renewed confidence in the market continued into 2022 and what can we expect in the marketplace moving forward?
According to a panel of experts at a recent Rainmakers Corporate Finance Breakfast seminar, technology will be the biggest driver when it comes to doing M&A deals.
Dom Orsini, Managing Director at Houlihan Lokey, Jill Williams, Investment Director at Mercia Asset Management, Howard Gill, Partner at law firm CMS, Richard Pulford, M&A Partner ay EY and Tremayne Ducker, head of corporate finance at Zeus Capital spoke on the current health of the deals market, the trends that have developed over the last year, and the factors that will influence performance in the months ahead.
Describing the last 12 months, Richard Pulford said it was an 'exciting time' for the market with 'change breeding deal activity.'
"If you take a step back and look at what's gone on in the world over the last couple of years from Covid and to supply chain issues, the Ukraine/Russia conflict, inflation and so on, they are all things that are driving M&A in different ways."
Howard Gill said: "At the beginning of the pandemic there was a real pause of deal activity as people were trying to get their head around exactly what was happening in the world, and how that would impact their transaction.
"But then actually, the community and the investment market showed their resilience and just got on with it and that keep calm and carry-on attitude prevailed and the market has flown over the last 18 months because of that resilience.
"I'm interested to see what the next 12 months look like with these added pressures such as the war in Ukraine, rising inflations and cost of living pressures."
Dom Orsini noted that the tech sector has been one of the winners over the last 18 months and expects this to continue.
"Fundamentally technology has been very resilient. For those businesses, it's much easier to be able to evidence the past performance of the business, there is less volatility and it's easier to get confidence with regards to future earnings, there's better visibility, so it's no surprise that technology M&A has benefited very strongly."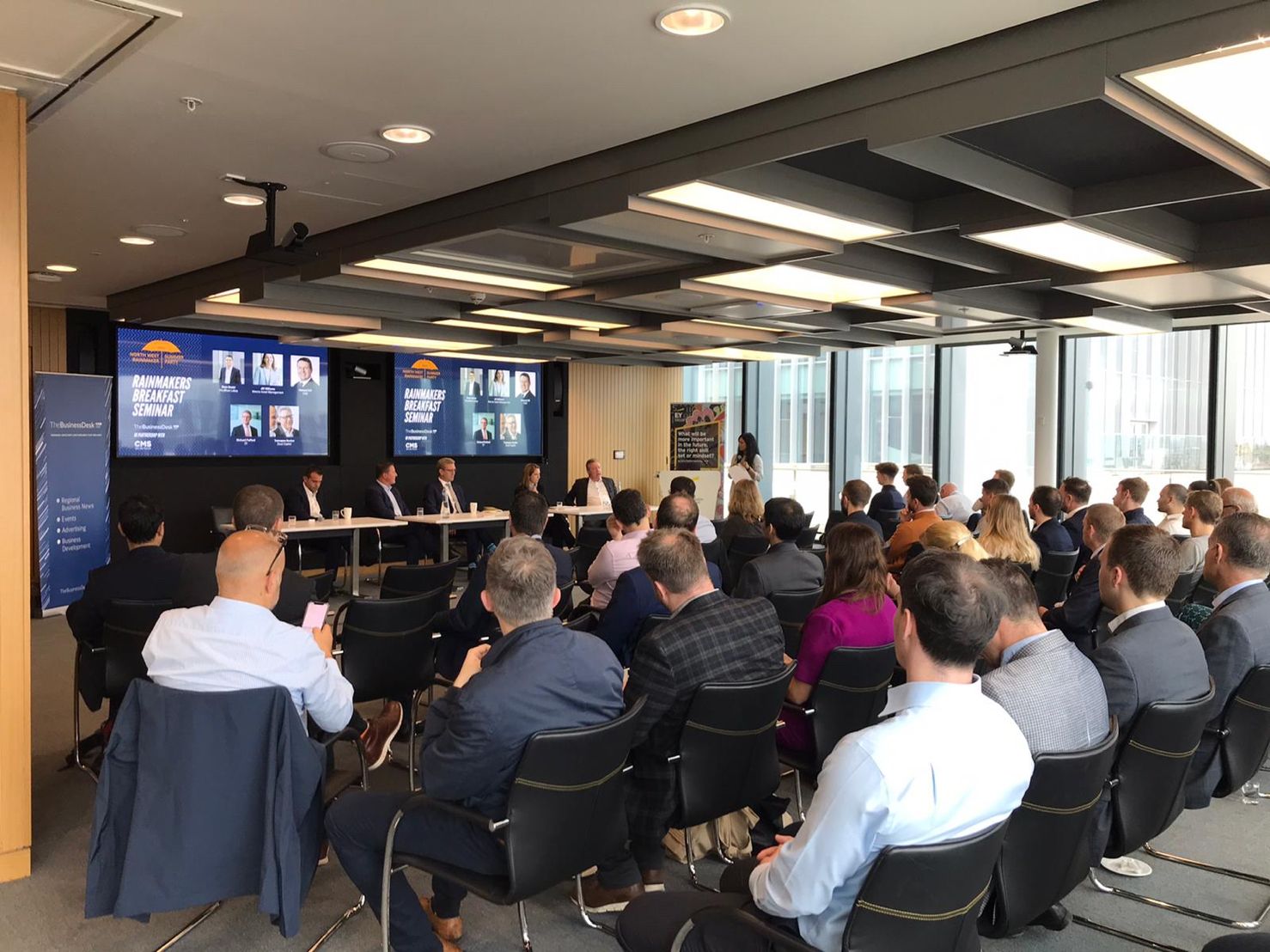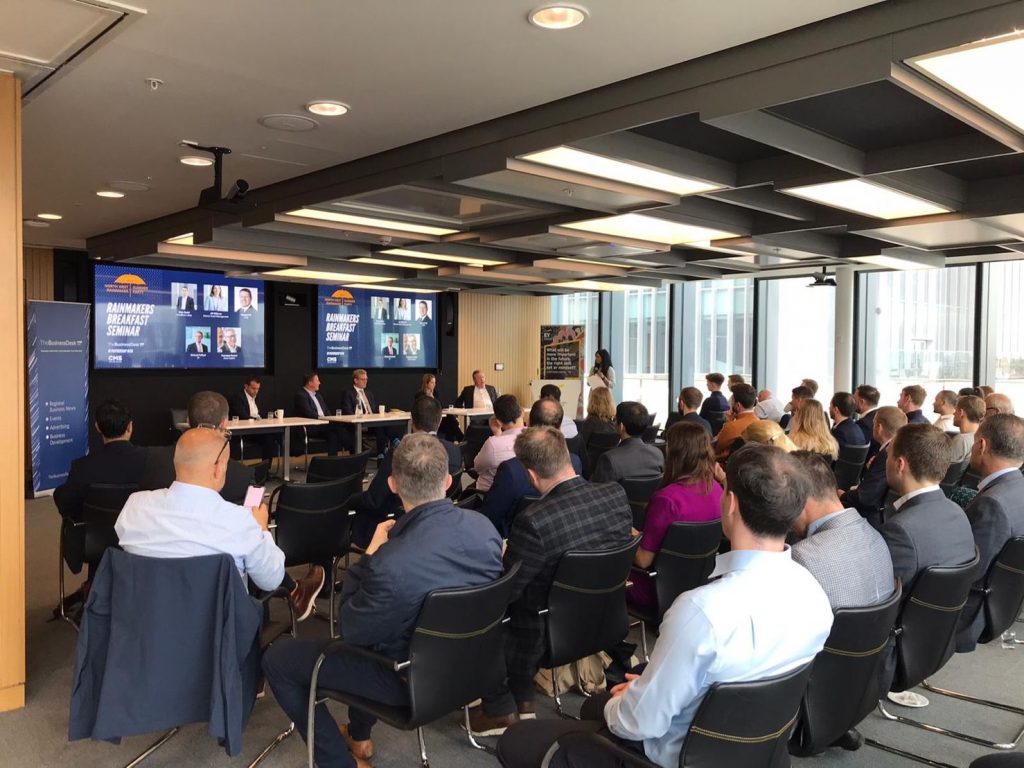 Asked about the appetite for deals within the SME market, Jill Williams said businesses that can facilitate transformation are the ones that are driving activity.
"There is a little bit of caution around some of the business owners about whether now is the right time to transact or whether they should wait.
"Our legacy background is around IP commercialisation. So, we're particularly strong in healthcare and technology, life sciences, digital, which are all sectors that have done well during COVID."
Tremayne Ducker said 2021 would prove to be a 'vintage year' for public markets and private market transactions but his biggest concern was how business assets were being valued.
"Private equity – and to an extent public markets – are realigning more around tech such as software where you can roll out and scale those businesses massively quickly," he said.
"The cost of scaling those businesses is different than if you're manufacturer. That idea around recurring revenues and that downside protection team is incredibly bullish.
"Tech is still going to be a very strong growth sector. But are people paying 5 times revenue, 10 times revenue or 15 times revenue? I don't think people know at the moment because we're in that transition period where it's actually difficult to value things."
Richard Pulford noted that with liquidity in the market there was more pressure to spend.
"We've got more uncertainty now and change on the macro side, but more capital as well.
"People are working out what they want to do because the money has got to be spent but you've got some really quite seismic material changes in the macro environment.
"Back in 2009/2010 people were not spending the money and were sat on their hands for two years.
"And the private equity houses that did invest during that time were the highest performing private equity houses.
"So, there's pressure to invest now. It's a tough old environment to work out what the last two years really looked like and what the next two years is going to look like."
Dominic Orsini added: "There is a huge amount of private equity money that needs to be spent and the pressure to deploy is a major influencing factor.
"Whether we're talking about software and technology or more broadly, there is focus now around resilience and around quality and therefore if you've got something that exhibits those traits, you are in a very good place when you're selling."
Richard agreed: "Conversely, some valuations that we have got in this cycle are for exactly that reason.
"There used to be a premium for growth. Nobody really cared about resilience because no one was worried about the economy. Now there's a premium for resilience, and if you've got resilience, and then everybody's fighting over that business, so some pricing is going up."
Howard Gill noted that the pandemic has brought forward and "accentuated digitalization in every aspect of our lives."
"If businesses aren't embracing that and the operational leverage then they will fall behind," he said.
"It's about adaptability too. If your business is responsive to change then actually you can lead the market and get an early head start on the competition.
"During the downturn several public company general meetings were on virtual public meeting platforms.
"That was unheard of two years ago. But we now have the technology to host a general meeting with potentially up to 10,000 investors attending in real time.
"Now somebody's come up with that concept, went to market and has taken a competitive advantage. So, companies that adapt to change, that become a first leader will always succeed despite the economic conditions."
Jill Williams said the North West was well placed to benefit from Covid.
"That's because it has got the legacy of the digital economy around Manchester.
"We've got legacy of renewables and energy around Cumbria, we've got legacy of healthcare and pharma around Merseyside.
"And so actually, we are particularly well positioned with prime capabilities around those sectors."