Fast growing Australian law firm opens UK head office in Manchester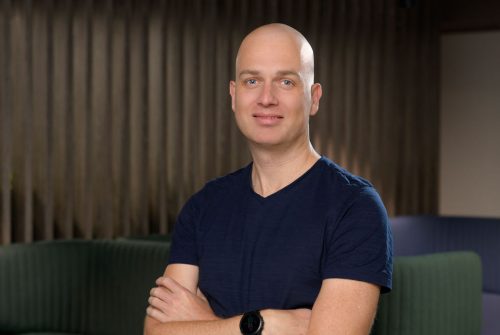 An Australian law firm aiming to shake up the sector has opened a UK head office in Manchester's iconic Express Building.
LegalVision was founded a decade ago and has since expanded to New Zealand. It says it aims to quadruple its eight-strong headcount at Great Ancoats Street within its first year.
The firm was named 2022 Law Firm of the Year at the Australasian Law Awards and has been recognised by the Financial Times as Asia-Pacific's fastest growing law firm.
The tech-driven commercial law outfit was established in 2012 by Lachlan McKnight and Evan Tait-Styles to provide an industry-first membership for businesses to access unlimited, on-demand legal services.
Mr McKnight, LegalVision CEO, said: "We're confident our transformational approach to client experience, online acquisition and legal services will translate well all across the UK as it has done in Australia and New Zealand.
"We provide business owners and start-up founders with affordable, ongoing support through our subscription-based membership.
"It means UK SMEs can rest assured they have on-demand access to a team of specialist lawyers. And we have leveraged our custom-built tech to make the client experience as smooth as possible."
Services provided by LegalVision include commercial contracts, intellectual property, employment, business sales, data and privacy law, franchising and leasing.
Mr McKnight added: "Businesses can now have access to specialist lawyers across all sectors without the worry of racking up expensive hourly rates they would find at big city outfits or even local firms."
LegalVision is growing 40% year-on-year and says its membership is a first for the legal profession.
Mr McKnight said the UK has been a major target for a while, adding: "The British market is three times larger than Australia and there are very few tech-driven, client-centric legal service providers.
"Being the only firm operating on a membership model, we can provide an exclusive and valuable service to companies.
"Growth in our existing markets has exceeded expectations and with the way the world has changed post-COVID, we feel this is the perfect time to launch in the UK."