eBay acquires Manchester NFT platform as Bentley announces its own drop
Manchester-based NFT platform KnownOrigin  has been snapped up by eBay for an undisclosed sum.
Launched out of a Manchester basement in 2018, KnownOrigin was one of the first NFT art platforms to showcase and sell digital artwork in the same way as physical pieces.
Its technology and platform enables artists and collectors to create, buy and resell NFTs via blockchain-support transactions.
This acquisition by eBay ushers in 'a new era of digital collecting.'
Jamie Iannone, CEO of eBay, said: "eBay is the first stop for people across the globe who are searching for that perfect, hard-to-find, or unique addition to their collection and, with this acquisition, we will remain a leading site as our community is increasingly adding digital collectibles.
"KnownOrigin has built up an impressive, passionate and loyal group of artists and collectors making them a perfect addition to our community of sellers and buyers. We look forward to welcoming these innovators as they join the eBay community."
eBay's tech-led reimagination has resulted in significant upgrades to the company's technology, performance and customer experience, including tools that make it easier to discover, sell or buy anything.
As a part of this, eBay began allowing the buying and selling of NFTs in May 2021.
"We founded KnownOrigin to empower creators and collectors by giving them the ability to showcase, sell, and collect unique, authenticated digital items," said David Moore, co-founder, KnownOrigin.
"As interest in NFTs continues to grow, we believe now is the perfect time for us to partner with a company that has the reach and experience of eBay.
"With more than 25 years building similar communities of passionate individuals, we are excited by the opportunity to bring a whole new audience on this journey.
"This is the start of a new chapter in the KnownOrigin story and we couldn't choose a better time to focus on building and innovating with the team at eBay. This partnership will help us attract a new wave of NFT creators and collectors."
Bermans corporate law team, Jon Davage, Robin Hastings, Nathan Hughes and Faizan Nayyar, with support from Bermans head of Commercial law, Stephen Green, assisted the owners of KnownOrigin with the sale of their non-fungible token (NFT) marketplace to Ebay.
Bermans were assisted on the deal by the company's accountants, Andy Wilson and Lorenzo Coletta at Ascendis, and corporate finance advisors Sam Davies and Brad Seekings at Cowgills Manchester.
Meanwhile, Bentley Motors, the luxury car brand with a production plant based in Crewe, has announced its first venture into the NFT (non fungible tokens) marketplace with a one-time NFT drop on the carbon-neutral Polygon network, scheduled for September 2022 and limited to just 208 pieces.
The car maker says 208 has special relevance to Bentley, being both the top speed of its fastest Grand Tourer – the Continental GT Speed – and the total production run of the iconic R-Type Continental of 1952 – the car that inspired the modern Bentley design DNA.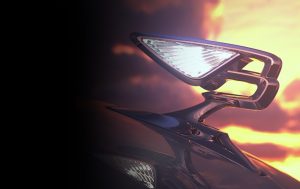 The genesis Bentley NFT will be a unique artwork created by Bentley Design, and will offer unique access and exclusive rewards to holders. Bentley is positioning this first drop to lead a long term approach to expand and enhance Bentley ownership in the Web3 ecosystem.
The Bentley collection will be minted on Polygon, an Ethereum scaling platform onboarding millions to Web3. Polygon recently attained carbon-neutral status and has pledged to go carbon negative by the end of 2022. As a result, all Bentley NFTs will be entirely carbon-neutral. With a commitment to achieving end-to-end carbon neutrality by 2030, the same year when all Bentley vehicles will be fully battery electric, it was vital that Bentley's first venture into Web3 was in a sustainable way.
Alain Favey, member of the board for sales and marketing, said: "Bentley customers are living their lives online, purchasing luxury goods with digital currency, and establishing businesses in the Metaverse. We've always engaged our customers where they explore their passions, and today that means being present in digital marketplaces and offering NFT assets. We've seen how NFTs have raised the profiles of both art and artist, and we believe the same can happen in the luxury automotive space."
Proceeds from this and future activations will further the brand's philanthropic efforts. Bentley will accelerate support for students interested in engineering, design, and manufacturing, all areas where Bentley requires new talent annually."