Betfred takes majority stake in South Africa online betting firm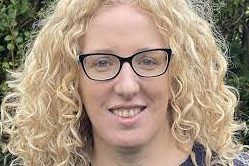 Warrington-based bookmaker Betfred has launched a major partnership with South Africa's largest online betting company, LottoStar, for an undisclosed sum.
Betfred has taken a majority shareholding in LottoStar which offers fixed-odds numbers betting and live games on its online platform.
LottoStar has quickly developed itself as a leading brand, recognised nationally across South Africa after high profile marketing campaigns and its continued efforts to uplift and rebuild communities through its corporate social responsibility initiatives across the country.
The partnership further adds to Betfred's presence in South Africa, in which they currently operate 53 shops and an online business after the acquisition of Betting World and Sepels Sportsbet.
Betfred chief executive, Joanne Whittaker, welcomed the move for LottoStar, saying:"The business will not only complement our activity in South Africa but our international businesses in the United States and Europe.
"We look forward to working closely with the LottoStar team to support the continued growth of the business providing world class games and services to the online betting market in South Africa."
LottoStar's founder and chief executive, Tasoulla Hadjigeorgiou, said: "LottoStar was founded in 2014 as a family-run business with an innovative model to offer a fixed odds betting online platform in South Africa.
"As an online betting leader in South Africa, we are excited to partner with one of UK's best bookmakers.
"We are confident that this partnership will broaden our offering and provide our customers with the highest quality services. Our partnership also paves the way for greater collaboration and expansion, and we are excited to grow our family."
Betfred operates 1,470 shops in the UK and a successful online business. The group has also expanded into the USA, Spain and South Africa.