20 acre Lancashire site sold for housing development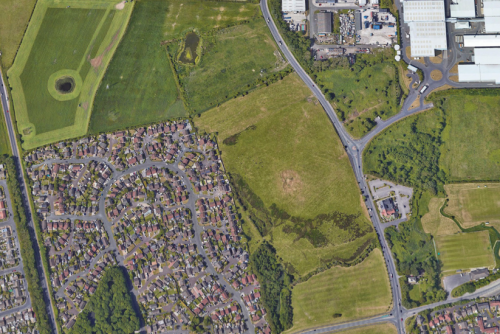 Northern Land Agency has completed the sale of Bourne Hill Thornton, for an undisclosed sum, to Eccleston Homes, on behalf of Wyre Borough Council.
The 20 acre greenfield site is located on the north eastern edge of Thornton Cleveleys and has been allocated for the development of houses in the Wyre Local Plan. Eccleston Homes completed the acquisition on the strength of this allocation.
The site commanded strong demand from across the spectrum of suburban residential development with offers received for open market sale, affordable housing and private rental sector development.
John Dunlop, director at Ashton-under-Lyne-based Northern Land Agency, said: "NLA are pleased to conclude this sale to Eccleston Homes on behalf of Wyre Borough Council.
"The depth and strength of interest we received shows the appetite for development in Wyre, which was further proven by the sale completing prior to planning. NLA would like to thank both vendor and purchaser for the speed and efficiency with which they handled the process."
Clare James, corporate director of resources at Wyre Borough Council, said: "NLA have provided excellent support to the council and helped us to achieve a great result which will enable the council to invest in the borough to the benefit of residents and businesses going forward."