Appreciate Group bounces back with strong annual results and hits acquisition trail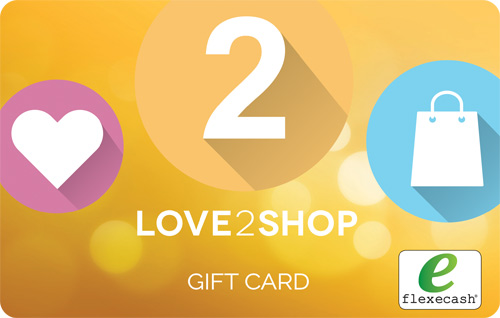 Gift and reward vouchers specialist, Appreciate Group, revealed a strong turnround in its annual figures today, and the acquisition of a North East business.
Total revenues for the year to March 31, 2022, were £124.265m, up from £106.805m the previous year. Billings were £385.840m, down from £405.532m, which reflected the impact on its Christmas Savings business from lockdown measures, restricting agent collections.
Billings represents the value of goods and services shipped and invoiced to customers during the year and is recorded net of VAT, rebates and discounts. It is an alternative performance measure, which the directors believe provides a more meaningful measure of the level of activity of the group than revenue.
Pre-tax profits of £5.643m compared with a £137,000 loss in 2021. The board has recommended a final dividend of 1.2p, making a full dividend for the year of 1.8p per share, compared with 1.0p last year.
The Liverpool-based group reported strong growth in the corporate sector, with three quarters of consecutive double digit growth following a market repositioning in 2021.
The group said it is broadening its product appeal with further enhancements to redemption choices with new brands added to the multi-redemption range including Primark, Pandora and Sports Direct.
Trading in the first 12 weeks of the current financial year has been in line with the board's expectations, it said. Billings, excluding Christmas Savers, are up 4.5% on 2022 up to June 24, 2022.
Chief executive, Ian O'Doherty, expressed his delight at having outperformed and exceeded expectations last year, bouncing back strongly from the impact of the pandemic.
He said: "We are enjoying continued growth in the corporate segment, and within our product mix, in digital billings, whilst good progress is being made in reinvigorating Christmas Savings. We are also focused on reducing our cost base as we move forward.
"Notwithstanding economic headwinds, we are confident of delivering another year of progress through our increased capabilities. Initial trading so far this year has been encouraging and we are seeing strong demand from organisations that are focusing on retaining and attracting employees and customers during the current economic challenges."
Alongside the annual results the group also announced the acquisition of MBL Holdco, a North East-based gift card technology provider to UK businesses and consumers, from Redu Group.
The deal is initially worth £1.65m, with a further £1.8m deferred for 12 months dependent on certain criteria being met.
Mr O'Doherty said: "The acquisition of MBL rapidly accelerates the group's technology plans and immediately enhances our capabilities, particularly in our corporate business, where we are already enjoying increased customer demand for our products.
"The MBL platform will help us improve the competitiveness of our offerings and bring forward opportunities that can deliver higher levels of growth. We look forward to working with the MBL team to enhance our proposition for our customers and create value for our shareholders."
Adam Hobbs, head of retail partnerships, at MBL, said: "MBL becoming part of Appreciate Group is positive news for customers and partners of both organisations.
"Both MBL and Appreciate Group see clear opportunities to bring together each other's technology and market position to enhance the services and products they provide. The team at MBL is looking forward to working with Appreciate Group to realise its plans."