North West business briefs: BAKO; Sci-Tech Daresbury; TBL Services; Channel 4; Northern

Preston-based bakery business BAKO has completed a process that sees the operations of its three regional trading divisions consolidated into one to better reflect the company's national footprint.
It's trading subsidiaries in Preston, Durham and Wimbledon will now operate under a single national entity, BAKO Limited, while operational systems will also be consolidated to help streamline and boost efficiency of operations across the entire UK.
Established more than 50 years, BAKO distributes bakery products to customers across the UK with a multi-temperature fleet of in excess of 70 vehicles. The company provides independent bakers and caterers with a wide range of ingredients and finished products from quality suppliers, as well as its own BAKO Select branded range.
Michael Tully remains as group CEO, Ian York as managing director of BAKO Preston, Paul Long as managing director of BAKO Durham, and Ed Branch as general manager of BAKO Wimbledon.
Chief executive, Michael Tully, said: "The unification of our three regional trading subsidiaries under a single national brand marks a new era for BAKO, increasing our ability to serve the entire country with completely joined-up processes that will provide an even better service for our customers.
"The coming together of BAKO across the country will also help further increase the buying power of our national group and the collective benefits of BAKO membership for independent bakers and purveyors of quality baked goods throughout the UK."
::
Sci-Tech Daresbury has become the first location in the Liverpool City Region to install LCR Connect full fibre, doubling capacity and future-proofing connectivity for more than 150 world leading science and technology businesses based on the campus.
Launched last year by Liverpool City Region Mayor Steve Rotheram, LCR Connect is a 212km full fibre, gigabit-capable network spanning the six local authority areas of the Liverpool City Region. It is a £30m joint venture 50% owned by the Liverpool City Region Combined Authority, in partnership with full fibre provider, ITS Technology Group and construction partner NGE, who are managing the build and roll-out of this transformational digital network.
Sci-Tech Daresbury is a science and technology location incorporating the world class research and development assets of the STFC Daresbury Laboratory and the AI and supercomputing capacity of the Hartree Centre. It is a key element to achieving Mayor Rotheram's ambition to invest five per cent of regional GVA on research and development by 2030 – nearly double the Government's national target.
The campus identified that resilient, scalable high capacity services are vital to underpinning its world class facilities and supporting the growing demands of the businesses that are located on the site. By connecting to LCR Connect's scalable infrastructure, Sci-Tech Daresbury has not only immediately doubled its connectivity bandwidth for existing tenants, but now has the inbuilt flexibility to upgrade its resilient, multi-gigabit connections at very short notice, delivering a solution that will support growth as the campus continues to develop.
John Downes, chief executive of site owner Langtree and director of Sci-Tech Daresbury, said: "The full fibre solution is transformational, immediately doubling our capacity and delivering bandwidth that will grow with our requirements. Additionally, the ethos of LCR Connect as a private public venture aligns well with our own and means that local authority services will benefit from the returns it makes."
::
A Lancashire organisation which helps companies to improve their sustainability is targeting US expansion after experiencing a four-fold increase in turnover from £77,000 to £337,000 with the support of a business loan from Rosebud. TBL Services, based at Lancaster University, has also increased its headcount from two to 11 since receiving the loan in early 2020.
The consultancy was established in 2017 and is led by Colin Curtis, formerly head of sustainability at a multinational firm. TBL advises organisations how to improve their sustainability, particularly through their support for the UN Sustainable Development Goals.
Colin was introduced to Rosebud through Lancashire's Access to Finance service and TBL received £50,000 to help the company recruit new staff members to support Colin's ambitions to expand. He said: "Our aim is not about generating profits, it's about increasing employment. We want to launch more services and we're looking at additional expansion into the US. We are going to do that by working in partnership with customers and their suppliers."
Rosebud is owned by Lancashire County Developments Ltd (LCDL), a wholly owned subsidiary of Lancashire County Council. It aims to support the growth of Lancashire businesses and the local economy, offering loans between £10,000 and £300,000 as well as high quality business support.
County Councillor Shaun Turner, cabinet member for environment and climate change, Lancashire County Council, said: "More and more companies of all sizes are assessing their impact on the environment and also on society so TBL will continue to see demand for its services grow over the coming years."
::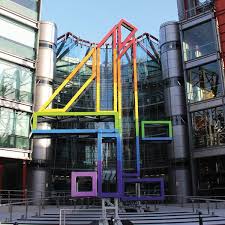 Channel 4 is offering 25 more career-changing opportunities to young people based in the North of England. Young people from disadvantaged backgrounds will have the chance to kickstart a career in the creative industries after C4 set up a range of partnerships with businesses based in Manchester and Leeds.
The opportunities come as the broadcaster launches the next round of recruitment for its Content Creatives initiative – a training and work scheme aimed at 18 to 24-year-olds with a passion for content creation and creativity. It will be the first time the C4 Content Creatives initiative will run in Manchester as well as Leeds.
Sinéad Rocks, C4's managing director nations and regions, said: "We know our Content Creative initiative can change people's lives and we're really thrilled to extend the programme to Manchester and offer more opportunities than ever before. Working with partners in Leeds and Manchester means that more young people with a passion for creativity can take that first, important step into a career that they might not even had realised existed on their doorstep."
The fully paid 14-week scheme sees trainees undertake six weeks of bespoke training with the specialist company SharpFutures. The training covers production techniques, storytelling, pitching as other key skills such as teamwork and communication. The training is followed by an eight-week work placement either with 4Studio, C4's digital content studio, or one of C4's creative partners in Leeds or Manchester.
Applications for the scheme need to be submitted by Monday, July 4, and can be made at https://sharpfutures.org.uk/channel-4-content-creatives/
::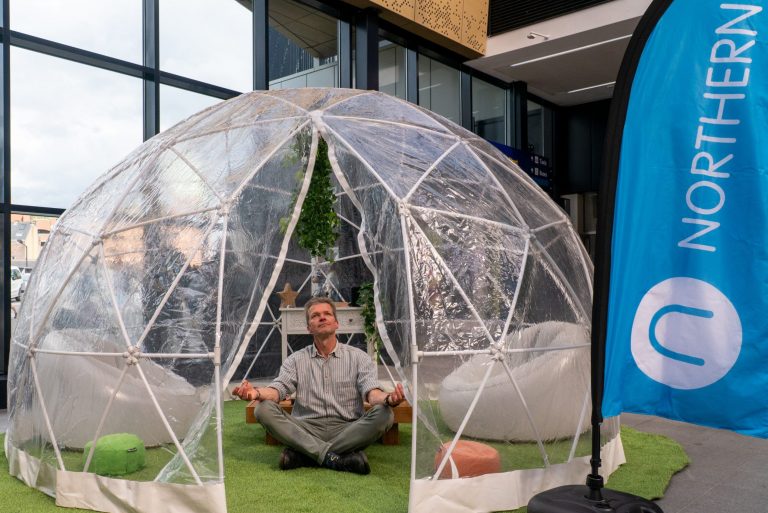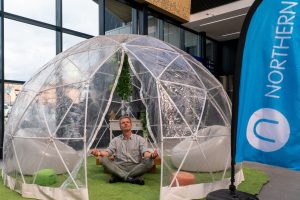 With the average local commute time in the North West more than 33 minutes – equating to in excess of 11 whole days over the course of a year, rail operator Northern has launched a 'Perk Up Your Commute' scheme to help its users make the most of their commute time.
In response to research showing more than 51% of commuters would like to get more out of their commute time, the new scheme includes access to meditations, apps to learn a new skill, grab breakfast on the go, or read your favourite magazines on board – all using the free WiFi on board new trains.
Mark Powles, commercial and customer director at Northern, said: "A multimillion-pound investment has seen Northern customers benefitting from new and improved trains and better stations across the network.
"However, while 24% admit to just enjoying some time out to enjoy the views, the new scheme will really benefit the majority who feel they could get more out of their commute time.
"The new Perk Up Your Commute scheme is designed to open up a whole host of opportunities to brighten our commuters' day, with free access to a vast array of reading materials, apps to learn new skills, apps to help you unwind, as well as free treats as you travel on the Northern network."