People: M247; BDO; Voicescape; KM Real Estate; Meadow Foods; Lowry Legal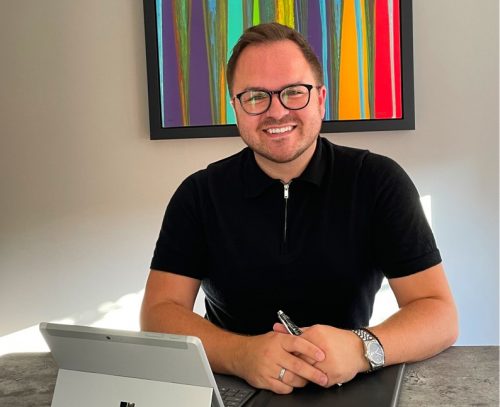 Cloud solutions and connectivity provider, M247 has further strengthened its leadership team with the appointment of Rich Hughes as HR director.
Rich brings significant experience in fast growth companies, having most recently led Global HR for recruiter Oliver James, where he successfully lifted employee engagement and helped to improve the business profitability operating model.
He said: "M247 is at an exciting point in its journey following significant investment in its new 5G network and a successful repositioning in the market as a cloud and IT MSP.
"Along with M247's long standing heritage in the industry, these elements provide a great opportunity for existing and new employees who want to advance their career in a successful and innovative tech company. My aim is to ensure we are widely regarded as THE place to work and a destination for the best talent."
M247's CEO, Darryl Edwards, said: "Our commitment to our people-first strategy has already delivered huge improvements to our business with industry experts joining in key areas to ensure our product offering is market leading. I am looking forward to seeing the continued developments in talent acquisition and employee engagement that he will implement."
::
Accountancy and business advisory firm BDO has strengthened its expat team with the appointment of Mark Allsopp as associate director.
Mark is an experienced dual qualified UK/US tax advisor with more than 14 years' experience in expatriate areas, including inbound/outbound advisory US to UK and UK to US, UK/US resident considerations, and streamlined filing for non-compliant US individuals.
At BDO, he will primarily be responsible for assisting US individuals who are moving to, or who are based in the UK, to navigate the complexities of both the UK and US tax systems, allowing the individual to be tax efficient in both countries.
Mark will be part of the firm's North region expat team, covering the North West and Yorkshire.
Ben Tarry, tax partner at BDO, said: "Mark is a fantastic addition to our Expat team.
"His appointment marks an exciting opportunity for the firm, as we look to unlock significant potential in the regional markets. Mark's experience in areas such as expatriation of US individuals and relevant tax compliance, will be vital in helping us to build our presence outside of London."
Currently, there is an opportunity for US residents based in the UK to utilise the Streamlined Foreign Offshore Procedures, to become compliant with their US tax obligations. However, the window to take advantage of this 'amnesty' will be closed in the future.
Mark said: "Navigating complex dual tax systems can be a daunting and complicated process for any US individual based in the UK – particularly for those who establish they are 'accidental Americans' and need to meet their obligation to be compliant with US tax."
::
Manchester-based Voicescape, a software business that provides tenant engagement solutions for social landlords and Council Tax collections for local authorities, has been appointed by Newcastle City Council to help manage increasing Council Tax arrears.
As part of Voicescape's ambition to strengthen its position in the public sector, it has appointed Sean Sutton as the new head of local government.
Formerly head of public sector at Esendex, he brings more than 11 years' experience in managing software applications in both central and local government, together with 15 years' experience working across a more diverse cross section of industries. Working in both private and public sectors, he has helped to increase market engagement and business process efficiencies through the use of digital technology.
Bill Williams, chief revenue officer at Voicescape, said: "We're very pleased to welcome Sean to the team at a time of significant change in the market. With a proven track record in taking a dynamic approach to process and system improvement, particularly across central and local government, we're confident his arrival will help us to amplify our core message of driving resident engagement through digital transformation within local government such as at Newcastle City Council.
"At a strategic level, Sean has consistently shown the ability to identify and maximise real business transformation opportunities. This, together with a keen sense of understanding customer and staff needs, results in ideas becoming practical winning strategies – something we're very keen to tap into for the benefit of our customers."
Prior to joining Voicescape, Sean also held senior positions at Civica Digital and boxxe. During his career, he has worked alongside the Welsh Government, The Ministry of Justice (MOJ), The Department for Levelling Up, Housing and Communities (DCLG), and NI Direct, to successfully deliver digital transformation projects.
He said: "I passionately believe that 'digital' should be at the core of every business strategy for client and staff engagement. Mobile platforms are 'the route into change'. Everywhere you look, you see people browsing their mobile devices. Digital is the language of today, and for the future generations of residents."
::
Michelle Cliff has been confirmed as head of residential property management for KM Real Estate in a major appointment for the property firm.
Michelle boasts more than 18 years' experience in the property management industry after starting her career at Regenda Homes as leaseholder administrator, before a swift promotion to property manager.
Michelle would leave Regenda in 2014, being headhunted for other senior posts in block management, building up unrivalled knowledge and contacts within the industry.
She arrives at KM Real Estate as a leading figure of North West property management and will help drive progression after the major alliance between Berkeley Shaw and Keppie Massie and the move to luxury office space in Old Haymarket in Liverpool city centre.
Berkeley Shaw and Keppie Massie, two well known Liverpool firms who have operated in the property sector for more than 50 years across Crosby, Formby, Southport and the city centre, joined earlier in 2022 to create a more focused and comprehensive service for their residential agency and management clients.
Michelle Cliff said: "At KM Real Estate I can already see a clear vision of the future and I am so excited to get started. I consider myself to be innovative in thought processes behind company culture, have a strong worth ethic and share the same core values as KM Real Estate.
"Property management is a challenge, and every day is different, but it is also the most rewarding of careers. Being able to make clients feel safe and happy in their forever homes whilst fulfilling our promises is the best feeling in the world."
::
Meadow Foods has appointed Jack Hancock as mergers and acquisitions and strategy director, expanding his previous role as managing director of the company's plant-based division.
This newly created position will see Hancock focusing on developing the strategic direction of the business through transformational growth opportunities and M&A.
Jack joined Meadow Foods in 2007 and since then has led several transformational projects across various parts of the group. His most recent role has been to lead the state of the art plant-based facility developing plant based dairy alternatives.
With the plant-based offering now flourishing, Jack will continue to oversee the plant based division and is currently recruiting for a head of sales to bolster the team.
Jack also continues in his role as an executive and board member for Chester-based Meadow Foods.
::
Boutique high-net-worth (HNW) family law firm Lowry Legal has recruited Michael Gregory as a partner. He has some 20 years of experience advising HNW business owners.
Michael also brings with him a specialist practice in surrogacy, fertility law and the modern family for the firm, which has offices in Liverpool, Leeds and Manchester.
He is a Resolution accredited specialist with advanced portfolios in complex financial matters and children issues.
Michael said: "I am looking forward to becoming part of a practice that is making such a huge headway in family law."
Katie McCann, founding partner of Lowry Legal, said: "We are so pleased that Michael is joining the team and bringing with him niche expertise in surrogacy, fertility law and the modern family. It is so exciting to see how fast the business is expanding and Michael's appointment will certainly ensure the continued strength and growth of the business."