People: Adele Carr Recruitment; Cortus Advisory Group; Urbanise; Magnetic; Tritax Symmetry; Fletchers Group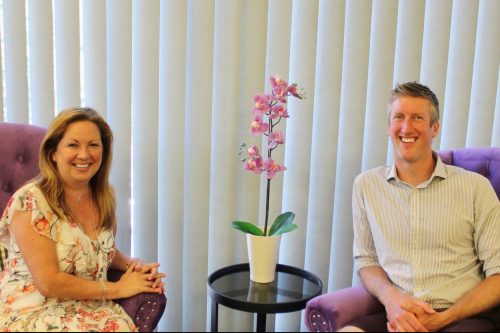 Professional recruitment firm Adele Carr Recruitment continues its development with a major piece of recruitment news of its own, the appointment of Stuart Manford as joint managing director.
Stu (38), has more than 15 years' experience of senior and executive recruitment across the North West and Midlands. He also represented Wales in swimming at the 2006 Commonwealth Games and is a keen cyclist and Ironman triathlete.
He graduated from Loughborough University in 2006 and went straight into recruitment on a global recruitment graduate training programme. After laying the foundations, he took a year out to travel round Asia, Australia and New Zealand and America. On his return he joined a leading independent North West-based recruitment consultancy specialising in interim and permanent senior finance and project recruitment and set up its Birmingham and West Midlands offices.
He then began a new position with another independent consultancy and has consolidated his reputation as a trusted recruitment advisor to a number of significant organisations.
He said: "I am extremely excited to be joining Adele Carr Recruitment at such a time of positive growth. Having completed my first week it is clear that the business has a great culture and a very strong set of values. I am really looking forward to being a part of ACR and working with the team over the coming years."
Founder, Adele Carr, said: "I am so excited to have Stu to help lead our team through the next part of our journey."
Warrington-based ACR, which was founded 20 years ago, switched to employee ownership in February, and recently celebrated a record year bouncing back from COVID with growth in net fee income of 93% having secured new roles for 550 candidates and the appointment of Stu takes its own headcount to 42 people, from 26 at the start of last year.
::
Cortus Advisory Group, the Preston-based business boutique has recruited a London-based associate director, Werda Malik, while at the same time adding to its office locations with opening in both Leeds and Manchester city centres.
The group has seen rapid growth to a team of 20, including three partners, three associate directors and three managers since its launch in May 2021.
Werda Malik joins the business with more than seven years' experience specialising in deal advisory services for owner-managed businesses. She has supported both sell-side and buy-side due diligence projects across sectors ranging from insurance, children's education to digital marketing. Most recently, she spent time with an ESG consultancy practice working with both corporate and private equity sectors on enhancing their ESG practices.
Her skill set will complement many of the Cortus projects, especially in the environmental sector where it is particularly active, undertaking many assignments for RSK Group – a Cheshire environmental consultancy and one of the UK's most acquisitive privately owned companies – Anthesis and impact funds such as Palatine.
Cortus also opened a Manchester office, on Chancery Place, at the start of July which quickly followed the opening of its Leeds office, on Wellington Street, at the beginning of June.
CEO, Nicola Merritt, said: "We have been fortunate enough to be able to recruit like-minded individuals at every level who are committed to working towards the success of Cortus. Our flexible working arrangements and supportive environment puts inclusion and diversity at the heart of everything we do."
Future plans include the intention to open a South Manchester office, expand the firm's presence in the Midlands and build on the range of services lines it currently offers.
::
Stretford construction company Urbanise has strengthened the leadership of its delivery team with a new senior appointment.
Shaun Boylan, who has been appointed as construction lead, will play a principal role in the delivery of construction projects and will be responsible for health and safety compliance. He will also draw on his wealth of experience in the industry to mentor and support Urbanise's employees and supply chain.
Shaun's appointment comes at a time of significant growth for Urbanise, with plans to double turnover and increase headcount to 25 in the next three years. His role not only enables greater capacity and the ability to take on bigger projects, but it also frees up time in the senior leadership team, allowing a stronger focus on business strategy.
He brings more than 20 years' experience in construction, starting with Laing O'Rourke before moving on to ISG and Wates. During his career, Shaun has led the delivery of many multimillion-pound projects, including AstraZeneca's SPP6 project in Macclesfield, the Lime Street Regeneration project in Liverpool and Chester Zoo's Islands development.
Shaun said: "I feel really fortunate to be joining Urbanise at such an exciting time for the business. It's great to finally get started and I am looking forward to integrating myself into the team and working hard to realise the exciting opportunities that lie ahead."
Louise Hobson, Urbanise's co-founder and project services director, said: "Finding the right person for this role has taken a few years of planning. We identified Shaun due to his great industry experience working across the country on a variety of projects for significant clients. Plus, having worked together previously, we were sure that he would fit well into our growing team.
"With Shaun now joining Urbanise as construction lead, we believe that his appointment clearly illustrates our intent to continue delivering projects with a relationship-led focus for our clients, whilst firmly remembering that ultimately it is all about the build."
::
Manchester-based independent design and innovation company, Magnetic – formerly Fluxx and magneticNorth who merged in 2021 – have hired Minda Galvin, former head of creative and content, Provident Financial Group. She has also held senior positions at Asda and British Gas.
Galvin, creative communications and marketing guru, will head up Magnetic's training and capability building business in response to a demand surge driven by a perfect storm of corporate challenges.
Businesses are navigating the post-pandemic world of work, economic and political instability, rising business costs, the realities of a mobile workforce, and the continued acceleration of digital technologies resulting in companies under more pressure to innovate than ever before.
In this unprecedented environment, organisations are looking to Magnetic to future-proof their businesses, supercharging teams by building resilience, digital skills as well as embedding the capabilities needed to thrive in uncertainty.
Magnetic has developed bespoke design and innovation training programmes for global and national brands for more than a decade – clients include RSA Insurance, PATRIZIA, PWC, Deloitte and Atkins.
Galvin strengthens the already 65% female operational leadership team as training business director.
CEO, Jenny Burns, said: "Magnetic is in prime position to service a greater number of organisations, both in the UK and beyond. Our training builds capabilities, not dependencies. Unlike traditional programmes, our learning experiences are hands-on and delivered by our award-winning practitioners."
Galvin, who will be based in the Manchester office, has a track record in supporting C-Suite to navigate complex change, transforming organisations. She said: "Over the last two decades I've helped organisations to transform from the inside. I'm now excited to use these skills to deliver on Magnetic's purpose to design better futures by equipping hundreds of businesses and thousands of people with the design and innovation skills they need to thrive.
"Over time, we'll be expanding our training offering to include on-demand training, dynamic content and we'll be creating a community of alumni that will continue to learn from one another well into the future."
::
Tritax Symmetry has appointed Lee Charnley as a part-time development consultant in the company's Manchester office.
A highly experienced chartered surveyor, Charnley held the role of development director at Property Alliance Group for 16 years before setting up Thorngrove Land & Property in 2015, where he remains as a director and continues to deliver several live industrial projects.
Charnley is working with Tritax Symmetry in a part time role to primarily oversee the delivery of Symmetry Park, Merseyside. Tritax Symmetry is on site delivering phase one, which comprises a 161,900 sq ft state of the art logistics facility, which will target a BREEAM Excellent rating and be built to net zero carbon in construction. Outline consent is in place for a further 838,100 sq ft.
Andrew Dickman, director at Tritax Symmetry, said: "Lee brings a huge amount of experience to the role and is a developer known for delivery having completed many industrial and logistics schemes across the country. Lee has an acute eye for detail and is a fantastic asset to Symmetry Park Merseyside and the wider team."
Charnley said: "I've known Andrew for 25 years and when the opportunity arose to work with him and his talented team and deliver a major new employment park in the North West, I immediately felt it was an opportunity not to be missed. GMI Construction has made an excellent start on phase one and I'm now working closely with the project scheme to reach the scheduled completion date of Q2 2023."
::
Fletchers Group, one of the largest medical negligence and personal injury practices in the UK, has hired experienced marketer, David Burke, as director of marketing to oversee a revamped marketing strategy that applies FMCG techniques to bring new customers to the firm.
Burke has worked for a number of blue chip consumer brands, including Typhoo Tea and Kellogg's. He reports to group CMO, Alex Kenny.
Kenny said the Southport based firm, which specialises in supporting those who have suffered serious injuries and medical negligence, is intent on accelerating consumer and market profile in its chosen segments. Following the recent acquisition of Cycle SOS, a new partnership with Cycling UK and TV sponsorship of the 2023 Tour de France, the business has also expanded its presence in the cycling sector.
Kenny said: "This appointment marks our determination to capitalise on these investments and bring David's experience working with consumer brands to our legal services proposition.
"We want to find new ways to speak to our customer base, and make radical improvements to the way our customers interact with Fletchers at all stages of the journey."
He added: "David is an exceptional marketer with the drive and capability to change the way we communicate with our target customers and differentiate ourselves from competitors."
David Burke said: "It's great to have the chance to apply my FMCG background in a different sector, and I'm excited by the opportunity at Fletchers. I have a clear brief to grow our brands across med neg, PI, serious injury and cycling, as part of a highly talented team."