Trading at Rudy's group in rudest of health, nine month figures reveal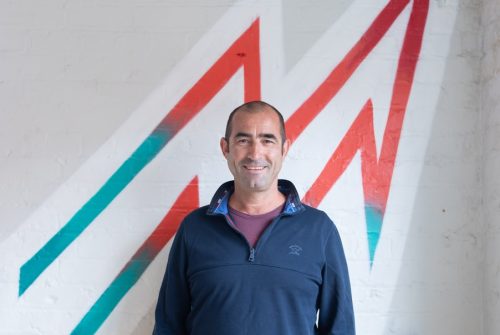 Manchester restaurants and bars group, Mission Mars, has reported strong nine-month trading figures, in its latest update.
The group, which includes the Rudy's, Albert's Schloss, Albert Hall, Albert's Schenke and Zumhof brands, revealed that trade for the first nine months of fiscal year 2022 has been "excellent" with turnover of £34.2m and site adjusted EBITDA of £8m – adjusted to exclude pre-opening costs and bonus.
As at the end of the third quarter, Mission Mars consisted of 15 trading venues with Rudy's Sheffield (venue number 16) opening at the start of quarter four. The bars division of the business contributed £22.7m of turnover and £5.7m of site adjusted EBITDA by the end of quarter three. Rudy's Pizza Napoletana contributed turnover of £11.5m and site adjusted EBITDA of £2.3m.
Chief executive, Roy Ellis, said: "Providing comparisons against previous years financial performance is challenging due to the extraordinary trade conditions and restrictions we have encountered.
"FY19 is the last full financial year unimpacted by COVID-19 with Mission Mars turnover at Q3 totaling £25.5m and site EBITDA of £4.2m.
"Back then the shape of the business was very different with just three Rudy's site and eight bars including three live music venues. Whichever way you look at current financial performance in comparison to pre-COVID figures, I am delighted with trade and conversion to EBITDA."
He said the new investment of almost £4m in Albert's Schloss, Birmingham, is proving popular, with excellent feedback. After almost six months of full trade, he said he is delighted with turnover and EBITDA, both of which are ahead of internal budgets and payback models. Financial performance to date also puts Albert's Schloss Birmingham ahead of Albert's Schloss Manchester when adjusting for inflation and comparing opening trade.
Mr Ellis said: "Our new Rudy's in Chorlton and Sheffield are both performing nicely ahead of expectation. Rudy's Chapel Allerton and Didsbury will open in the next month or two. Beyond this we have a further four Rudy's sites very close to final design and should be open by spring 2023."
He added: "For years we have sought a beautiful building in which to house an Albert's Schloss in Liverpool. I'm delighted and excited that we have finally commenced work on Radiant House, a stunning 22,000 sq ft site on Bold St, in my home city. Albert's Schloss, Liverpool is scheduled to add even more Bavarian excitement and glamour to Liverpool from November this year."
Trade since the ending of lockdown restrictions has seen a steady improvement as customers return to the retail sector. Mr Ellis said: "It has been gratifying to see guests return at record levels with average group turnover per week increasing from £500,000 to nearly £900,000 largely driven by volume at existing sites and new venues."
And he revealed that food delivery is now an important part of the retail picture: "A proportion of the revenue increase is attributed to Deliveroo which now makes up 18% of overall Rudy's turnover over the first nine months of the financial year. In addition, I am delighted that we have managed to deliver record levels of NPS (net promoter score) and have consistently tracked at the top of weekly tables when comparing against our peers."
As food venues opened up following lockdown many experienced staffing shortages and high churn of staff, but Mission Mars says it has fared well. Mr Ellis said: "Against an extremely tough and competitive backdrop we are pleased to see team turnover reduce month by month. It is now at the lowest level in our history.
"Management retention has been particularly pleasing as we believe we have some of the strongest managers in the industry. In a recent Best Companies Survey that measures team engagement the rating was the highest we have ever recorded against a record response rate.
"We look forward to investing further in our people with the development of our Management Development Centre and a Pizzaiola Academy in central Manchester later this year."