Digital agency doubles customer base following goodwill acquisition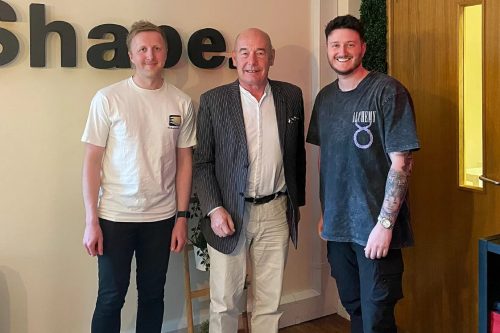 Manchester digital agency, MadeByShape, has doubled its client base after acquiring the goodwill for clients of Leigh-based Forte Trinity, for an undisclosed sum.
Forte Trinity is a provider of commercial website design and search engine optimisation across Greater Manchester and the UK.
The move will see MadeByShape take on an extra 110 clients based in the North West bringing in an additional £71,000 profit to the business.
All the new clients will benefit from the agency's decades of experience in branding, web design and development and SEO, it said.
The business will be a looking at how it can help its new clients to evolve their own web presence and digital communications by tapping into MadeByShape's experience which could potentially add as much as an extra £1m to the bottom line, should every client take up the web build services of MadeByShape.
Andy Golpys, MadeByShape co-founder and director, said: "This opportunity will help us enormously in growing our profits without having to invest in additional resource to service the business.
"We have a huge opportunity to grow these new clients organically by upselling our existing services such as brand development, website design and development, and SEO which is very exciting for the team."
MadeByShape has seen a 120% uplift in new website instructions since the start of 2022, signifying a strong business recovery across the North West region and beyond.
Over the past 12 months it has also added 150 new clients which translates to growth of 150%. The company also reported a 36% increase in turnover and a 28% increase in net profit compared with the previous year.
MadeByShape was founded in 2010 by Andy Golpys and Jason Mayo and works in the creative and digital industry, including eCommerce and organic search engine optimisation.
The company now has a team of 17, working with businesses of all sizes and across the world, from start-ups to global organisations such as the NHS, L'Occitane and 20th Century Fox.