Pubity Group plans to diversify content offering across platforms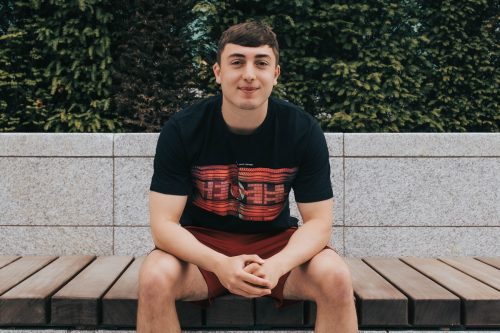 Iyrah Williams, Chief Commercial Officer at Pubity Group, explains why it's important for social businesses and marketing departments to diversify if they want to succeed on social.
When Instagram boss Adam Mosseri broadcast the news that the app would be switching its focus from photos to videos earlier this year, most social businesses and marketeers knew something big was about to happen. Just not sure how big.
Along with his announcement, Instagram also started testing its new algorithm, which has continued ever since. And for many users and businesses it's been somewhat of a rollercoaster ride where growth has been phenomenal one week, while the next engagement has been eye wateringly poor.
Overall, however, this new algorithm has been challenging for most big creators, which is what Mr Mosseri probably had in mind. Endless blogs have been written about the positive aspects of these algorithm changes and it has indeed prompted marketing departments to diversify content not just on Instagram but also across all social platforms.
As far as Pubity Group is concerned, businesses should diversify as a matter of course and it's also probably worth remembering that Facebook, Instagram and even Twitter (who remembers Periscope?) tend to introduce new features only to reject them when they fail to take off. For now it's clear that Instagram has decided to switch its long-standing emphasis on photo sharing – highly successful meme culture being a byproduct of that – into a TikTok-style video platform, placing the emphasis on short form videos.
And everyone who wants to keep up in the content and marketing space should be alert to these changes. Most companies that have put their marketing spend into their own Instagram page will find that it'll be more difficult to reach their target audiences by just posting pictures or memes – certainly for the time being. That's probably why a lot of them are now looking to businesses like Pubity Group to help them reach a wider audience.
Instagram's main aim seems to be to catch up with TikTok. All social platforms introduce changes to compete with their peers. Instagram will continue to be successful and make lots of money – and we'll continue to reach huge audiences as a result of that. But for the moment many users and businesses that we've spoken to believe the photo sharing app is trying too hard to be TikTok.
It's also worth remembering that American consumers prefer short form videos on TikTok because its format was made for that type of content and the algorithm is more targeted than Instagram. Meanwhile, most people on Instagram still want to see pictures and memes, and while Instagram forces reels on users this tactic will lose them followers.
Don't get me wrong, we will still be reaching huge audiences for the foreseeable future.
Pubity Group currently boasts some 100 million followers on all platforms in our network.
Some of our more well known pages like Pubity, Memezar, Dadsaysjokes, Pubity Pets, Jokezar, and Girlyzar continue to break boundaries – and long may that continue. Our followers are 55% US, 35% UK and 10% the rest of the world, mainly India, Canada and Australia.
But the days when organisations were able to build a big following on Instagram are over. That makes us one of the lucky businesses that started at the right time when it was possible, some 5 years ago. That won't happen again.
And despite our huge following, we've also started to diversify – at the start of the year we re-examined our business model. Even before Mr Mosseri's announcement we'd set plans in action to build our own TV channel, No Brainer TV.
Without wanting to sound arrogant, our aim is to build No Brainer TV into the biggest show for street interviews anywhere on social. It's a street show that comments on the latest trends, understands culture, news and sets a cultural agenda around what people think about what's happening to them and the world around them.
This is not just some earnest vox pop, it's meant to be funny, serious, thoughtful, throw away, viral. Whatever. All those things often in one short video and the occasional long form video.
No Brainer TV will sit on every platform; YouTube, TikTok, Instagram, Snapchat. As we expand the No Brainer team of producers and creators we'll also want to develop some of the niche brands that are already successful. For example, we're now planning our dadsaysjokes brand to be – without sounding arrogant again – the biggest humour brand online globally. We already have millions of followers on Instagram, Facebook and Twitter, and next up will be TikTok.
It'll be clean street humour where people make each other split their sides with laughter. We'll have shows on every platform, from YouTube to TikTok, long form, short form, and play around with formats. People need to have something to laugh about right now and we're going to be the go-to japesters. So watch out for a street show near you.
For all social-based businesses and marketeers, diversifying will keep you ahead of the curve when people such as Mr Mosseri spring surprises on your business. Your first reaction is to panic, but don't. The content game on social has always been evolving and will continue to evolve – some changes are good, some are odd, to say the least. That will always be the way.
But here at Pubity Group we'll continue to play around with how content works and push into new directions, test your boundaries, work with new partners.
When algorithms suddenly play havoc with your marketing modus operandi, don't run around like a proverbial "headless chicken" but simply sit back and look at how you can change everything to your advantage. Often change is good.