University of Manchester's Chinese deal blocked as national security risk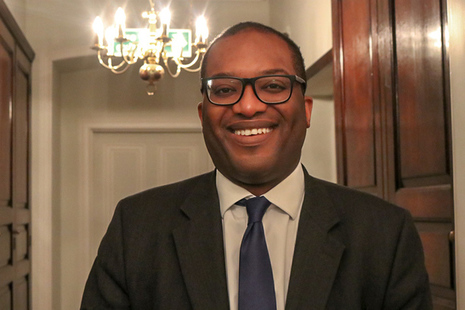 Business Secretary Kwasi Kwarteng has blocked a licence agreement between the University of Manchester and Beijing Infinite Vision Technology Company, ruling the deal "may present a national security risk".
The agreement would have allowed the Chinese company to use intellectual property relating to SCAMP-5 and SCAMP-7 vision sensing technology to develop, manufacture and sell licenced products.
But Kwarteng has issued an order under the National Security and Investment Act preventing the acquisition of the intellectual property from proceeding.
Kwarteng argued "there is potential that the technology could be used to build defence or technological capabilities which may present national security risk to the United Kingdom".
There has been pressure on the UK Government to be more active to stop deals that could have an impact on the country's defence capabilities, with the 2021 Act brought in to give ministers greater powers to take action.