Tech company spins off fast-expanding cybersecurity arm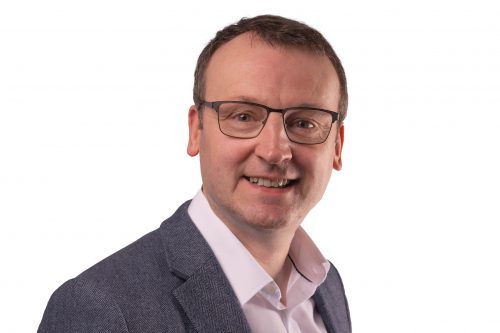 Manchester tech company, Intechnica, has spun off its cybersecurity arm Netacea as a standalone company.
The move follows a period of significant expansion for both businesses and aims to support their further growth.
Intechnica, which is backed by Mercia Asset Management, provides digital transformation programmes for businesses looking to modernise their technical capability or benefit from the use of data science. Founded in 2006 by Jeremy Gidlow and Andy Still, it now employs more than 70 people.
Netacea, which it started in 2018, detects bot attacks that target mobile, web and API applications.
It now employs a 100-strong team and supports some of the world's biggest brands including two of the top 10 global retailers and three of the world's largest telecommunications networks.
Following the last investment round of £8.5m in December 2021, Mercia held a 50.6% stake in Intechnica, with 24.1% coming from its direct funds and the remainder from its Northern VCTs, the Northern Powerhouse Investment Fund (NPIF) and the North West Fund for Venture Capital (NWFVC).
Mercia's holdings in both companies will be equivalent to its previous holding in the combined group.
Jeremy Gidlow, CEO of Netacea, said: "Thanks to the support of our investors, Netacea looks forward to another year of explosive growth and innovation. It's an exciting time for Netacea as we continue our growth into the US market, coupled with adding more experience to our senior leadership team."
Julian Viggars, CIO of Mercia, said: "Netacea was recently named by Forrester as a 'Strong Performer' in its 2022 Bot Management wave.
"It has seen explosive growth thanks to the strength of its team, business model and the rapidly growing demand for cybersecurity solutions.
"By separating Netacea from Intechnica to a standalone company, it will benefit from a more specialised focus that will help it further capitalise on significant growth opportunities. In Netacea and Intechnica we have two exciting businesses and we look forward to continuing to support them both through their next stages of growth."
Sean Hutchinson, at British Business Bank, said: "It is very positive to see how funding from the Northern Powerhouse Investment Fund has contributed to the success and rapid expansion of Intechnica and its subsequent spin-out Neteacea.
"It's a great example of how growth finance can make a significant and measurable difference to fast growing businesses across the Northern Powerhouse region, creating a more prosperous regional economy.
"We are pleased that NPIF has continued to support high growth businesses in the North, providing vital funding to enable job creation and expansion into new markets."