Crewe group snaps up more business park space in £3m property deal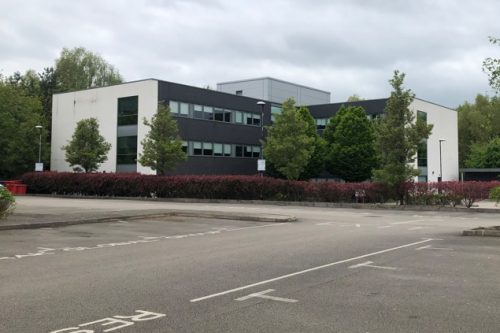 Crewe-based Radius Payment Solutions has acquired Emperor Court, a 21,500 sq ft office building on Crewe Business Park, for more than £3m.
Currently the site is partly occupied, and Radius will take the remainder of the building as part of its ongoing expansion plans.
Last month Radius appointed Caddick Construction to deliver its £14.6m facility, at Arden Square on Crewe Business Park, which will include a Star Wars themed sky bar for staff.
Radius has grown from its 1990s origins in fuel card provision and now operates in 18 countries across five continents, providing a range of mobility and connectivity-related products and services designed to help businesses navigate to a sustainable future.
Simon Oldfield, director at Radius, said: "Emperor Court is located adjacent to Radius Campus, our global head office, and provides capacity to continue growing our team which is now approaching 2,500.
"Crewe has become a strategically important location for us and our presence will increase again in 2023 with the completion of a further new building on Crewe Business Park which has been purposely designed to house our global telematics business."
Emperor Court's owner, IGP Investments, was represented by Andy Butler, a director at Legat Owen. Butler said: "This deal represents yet another significant office transaction in South Cheshire, emphasising the continued confidence in the region from office occupiers and investors."
Emperor Court sits on Emperor Way, within the 67-acre Crewe Business Park, which itself occupies prime territory in the Cheshire town's primary business and industrial district.