City round-up: Rathbones; BAE Systems; Altitude Group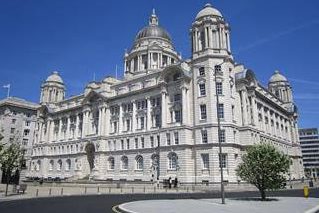 Liverpool wealth management firm Rathbones saw a fall in its interim pre-tax profits and total funds under management and administration, in what chief executive, Paul Stockton, described as a "turbulent" first half.
Profit levels fell from £48.795m last year to £32.614m in the six months to June 30, 2022, although the business, operating out of Liverpool's iconic Port of Liverpool Building, said inflows remained positive.
Mr Stockton said: "The first half of 2022 has been a turbulent one for investors but despite this volatility, net inflows remained positive in the period.
"Our net operating income totalled £231.9m to 30 June 2022, an increase of 8.6% from the £213.5m last year, reflecting continued net organic and acquired growth in funds under management and stronger advisory revenues."
He added: "Rathbones remains focused on delivering the strategic plans we set out at our full-year results.
"Investment in our digital and data capabilities remains critical to our future success which, supported by high client retention and a robust balance sheet, places Rathbones in a strong position to navigate short term market fluctuations and take advantage of future growth opportunities in the sector."
Total funds under management and administration were £58.9bn at June 30, 2022, compared with £59.2bn a year ago, and £68.2bn at December 31, 2021.
However, net inflows were positive. Total discretionary and managed net inflows were £0.6bn (H1 2021: £1.0bn) in the period to 30 June 2022, representing an annualised growth rate of 2.3% (H1 2021: 4.5%).
The group increased its interim dividend 3.7% to 28p.
Rathbones also announced that Colin Clark, senior independent director and non-executive director, has decided to step down from the board, effective immediately, to take on other responsibilities. Colin joined the board in 2018 and has helped oversee the appointment of both a new CEO and chair over that period. Sarah Gentleman, the current chair of the remuneration committee, will assume the role of senior independent director subject to regulatory approval.
Panmure Gordon anaylyst, Phil Dobbin, said: "In terms of FUM and income we were (surprisingly?) close with our estimates, but the outcome for profit was £11m lower than we expected due to higher than expected costs.
"The extent to which this is analyst error (never to be dismissed) and to what extent this reflects a genuine cost issue is moot, but the company is guiding to an operating margin for the year in 'the low 20s', partly due to markets but partly due to those costs.
"The fact is that, on our estimates, St James's Place trades on a similar PER but has a much stronger story to tell on growth and profit delivery. HOLD."
::
Defence group, BAE Systems, announced increases in its interim sales and underlying EBIT figures for the six months to June 30, 2022.
Turnover of £10.581bn was up against £10.035bn a year ago, while underlying EBIT of £1.112bn compared with £1.028bn the previous year.
Net debt increased from £2.745bn a year ago to £3.135bn. New orders totalled £17.985bn, up from £10.582bn in 2021, and the group has a current order backlog worth £52.7bn, against £44.6bn the previous year.
BAE Systems operates factories in Warton and Salmesbury, near Preston, building military aircraft, and a submarine building facility in Barrow. It employs around 15,000 staff in Lancashire and Cumbria.
In relation to the Russian invasion of Ukraine, it said it is "closely engaged with our global customers to provide ongoing support wherever requested", and is "delivering on programme specific mission critical requirements of our customers."
Chief executive, Charles Woodburn, said: "Trading in the first half has been in line with expectations delivering strong order intake and good operational performance.
"Our diverse portfolio, together with our focus on programme execution, cash generation and efficiencies are helping us navigate the current macroeconomic challenges and position us well for sustained top line and margin growth in the coming years. We see further opportunities to enhance the medium and long term outlook as our customers commit to increased defence spending to address the elevated threat environment."
He added: "The positive outcome of the UK pension triennial review, along with our performance and confidence in the outlook enable us to maintain our guidance, continue to invest in our business and progress our ESG agenda whilst increasing returns to our shareholders.
"Good operational performance, execution on our strategy and confidence in the outlook enables us today to announce a 5% increase in the interim dividend as well as initiating a new, three-year share buyback programme for up to £1.5bn."
::
Altitude Group, the Manchester-based operator of a leading marketplace for the global promotional products industry, increased revenues in the year to March 31, 2022, and reduced its pre-tax losses, it announced today.
The AIM-listed group posted sales of 11.936m from continuing operations, up from £7.707m a year ago. A pre-tax loss of £157,000 compares with a loss of £1.323m in 2021.
It said strong trading momentum has continued into the first quarter of its new financial year providing further confidence that the current market expectations are at least in line for the full year.
Operating cashflow, before changes in working capital, increased by 149% to £1.1m, up from £400,000 in 2021: £0.4m. The group held a cash balance at year end of £0.9m, against £2.1m in 2021, with cash at June 30, 2022 of £1.6m.
During the year the group secured a financing facility of £500,000 that remains undrawn.
Chief executive, Nichole Stella, said: "The group experienced a year of strong profitable growth, driven by the commitment of our teams and the quality of our programmes. We are also extremely pleased to see last year's strong trading momentum has continued into the first quarter of our new financial year providing further confidence that the current market expectations are at least in line for the full year.
"We have continued to be nimble and drive the business forward through the most uncertain of times, building a strong foundation and delivering year-over-year positive growth, whilst remaining debt free and not raising dilutive funds.
"We retain our high growth ambitions and are confident in our ability to substantially scale and expand the business."