Bars group already taking Christmas booking as confidence returns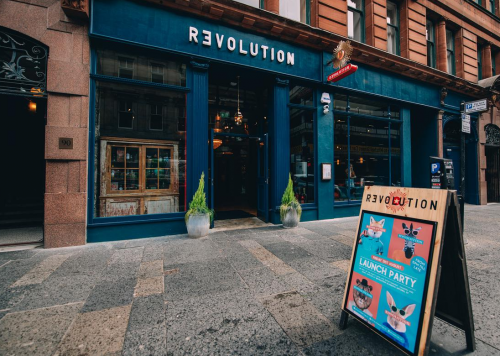 Revolution Bars Group is already booking in corporate Christmas parties signalling confidence in thr market.
The operator of Revolution and Revolución de Cuba brands said bookings were being taken earlier than normal giving the group, which has 69 bars across the UK, confidence for a "strong Christmas" but also that confidence has returned to the corporate market.
In a trading update for the to 2 July 2022, the group said it expects revenues to be in with expectations.
Full year like-for-like sales of 1.3% have been delivered across 56 English bars after 19 July 2021 when restrictions were fully lifted in England.
The group said this "a strong result" given the disruption caused by the Omicron variant and subsequent plan B restrictions which were in place over the winter and the peak Christmas trading period.
LFL sales for the full group, including Wales, Northern Ireland and Scotland, where restrictions on trade were slower to lift, were 0.3% for the period after 19 July 2021.
It added that it has not been immune to inflationary pressures but has continued to mitigate these wherever possible with a "relentless focus" on cost management.
It's refurbishment programme is on track with 19 refurbishments completed during the year, representing 28% of its LFL estate.
Its two new concepts, Founders & Co. and Playhouse, "have initially been well received" and the group said there is potential opportunity for further expansion.
It will continue to refurbish a further 18 sites in FY23 alongside six planned new site openings.
Net cash as at 1 August 2022 was £2.6m with "significant and sufficient" financial headroom to fund future plans.
Rob Pitcher, CEO of Revolution Bars Group, said: "Revolution Bars Group is in great shape. The business is well positioned with a net cash position to fund our new site and refurbishment programme.
"It has been exciting to see the positive results of our refurbishment and expansion strategy this year and to see our young guests, who place real importance on socialising, continue to enjoy themselves in our bars.
"Our vision and strategy to delight our guests is delivering.
"The business is well positioned to continue to progress, is well funded for our new site and refurbishment programme, and we are seeing Christmas bookings building much earlier than last year. Our success is thanks to the whole team's hard work and their ability to create fun and memorable experiences for our guests."