NWF Group fulfils record trading forecasts as revenues and profits jump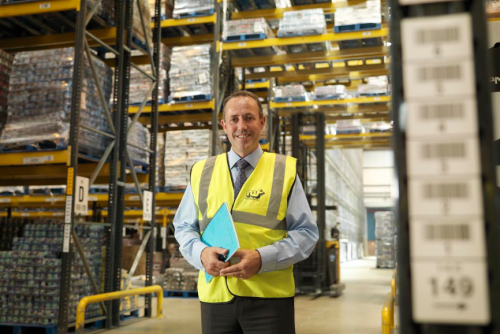 NWF Group, the Nantwich-based food, feed and fuel distributor, overcame a year of challenging trading conditions to post record annual figures today.
In May it upgraded forecasts for its annual figures, saying it had continued to experience "exceptional trading conditions" in the fuels business, with very significant short-term volatility in oil prices and a supply-constrained UK fuel market.
Today it announced turnover had risen 30% to £878.6m in the year to May 31, 2022.
Pre-tax profits were 11.1% ahead of last year's results, at £12m. Net debt fell by 38.7% to £19.2m, while the total dividend per share has been raised by 4.2% to 7.5p per share.
Net cash stood at £9m at year end, compared with a £5.7m deficit the previous year.
The group said it enjoyed a "significant outperformance" in fuels as a result of volatility in oil prices in the final quarter, together with short term benefits arising from periods when the UK market was supply-constrained.
It reported a solid performance in food across the year, with warehouses at an effective operating capacity, high service levels and an improvement in operating efficiency as planned.
In feeds the group reported a strong second half performance, implementing price increases in response to unprecedented inflation in feed commodities and other key inputs more than offsetting lower volumes.
NWF said its balance sheet remains in a "robust position" with the group cash positive at the year-end for the first time, highlighting its resilience and providing significant capacity to support investment-driven growth.
The record performance has enabled a continued increase in shareholder returns, with the proposed increase in the total dividend of 4.2% to 7.5p per share reflecting the strong performance and the board's confidence in the prospects of the business.
The performance to date in the current financial year has been in line with the board's expectations, the group revealed.
The extent of the improvement in the fuels division, and its 25 depots, was illustrated with its headline operating profit of £17.2m, compared with £9.3m the previous year.
In food, the headline operating profit was £2.8m, up from £1.9m last year, while in feeds its was £1.8m, compared with £1.7m a year ago, boosted by a strong second half recovery.
Looking ahead, the group said the opportunity for growth in fuels remains significant, with a proven depot-based operating model and a clear growth strategy to add to the network with acquisitions.
In food, the group continues to seek further improvements in operational efficiency, while targeting additional business to support its current operations and generate opportunities for further development.
In feeds, with commodity prices remaining volatile but farmers supported by a good milk price, demand is anticipated to remain solid and NWF is seeking volume growth on the back of its Academy, additions to the sales team and utilising an effective national operations platform.
The group said there are significant growth opportunities, backed by strong cash flows, funding availability and a solid asset base, adding: "We will, therefore, continue to consider acquisition opportunities, building on our successful track record of acquiring and integrating businesses, as well as investment in organic development."
Chief executive, Richard Whiting, said: "NWF has delivered a record set of results, significantly ahead of the market expectations at the start of our financial year.
"It has been delivered by focusing on service to our customers across the country and our teams responding effectively to unprecedented volatility in cost inputs and issues of supply availability.
"Oil and feed commodities were particularly impacted in our final quarter, as a consequence of the conflict in Ukraine.
"The group has established a strong track record of resilience and performance and we are excited by the opportunities across the group to continue our development."
Chair, Philip Acton, announced that, in line with NWF's governance policy, and as previously reported, he will be stepping down from the board at the time of the 2022 AGM in September, having completed nine years' service with NWF.
David Downie, currently senior independent non-executive director, will be appointed as chair at that time and Richard Armitage, currently a non-executive director, will be appointed as senior independent non-executive director.
Mr Acton said: "We are pleased to welcome Dawn Moore, who will be joining the board as a non-executive director and chair of the remuneration committee.
"I look forward to updating shareholders on the group's continuing progress at the time of the annual general meeting on 29 September 2022."