Supreme expands European footprint with latest acquisition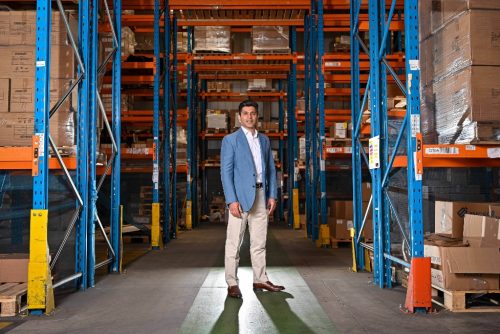 Vaping specialist Supreme is expanding its European footprint with its latest acquisition.
The Stretford-headquartered business has acquired the trade and assets of Cuts Ice and Flavour Core for an undisclosed sum.
Cuts Ice is an independent vaping manufacturer with major own brands as well as OEM manufacturing contracts, and Flavour Core is a flavour development and regulatory compliance business in e-liquids. Both businesses will be integrated into Supreme's wider vaping division.
Supreme is a leading manufacturer, supplier, and brand owner of fast-moving consumer products.
The acquisition will see the listed company acquire a renowned vaping brand alongside absorbing vape flavouring and mixing expertise.
In addition, Cuts Ice has established a growing European sales footprint, with the majority of sales in continental Europe, including France, Germany, Italy, Spain, Belgium, which will expand Supreme's European footprint.
Sandy Chadha, CEO of Supreme, said: "We are delighted to be acquiring assets from Cuts Ice and Flavour Core, a highly innovative and hugely popular brand both in the UK and across Europe.
"We continue to see significant growth from within our vaping activities and see this transaction as an excellent example of how we can continue to add both scale and expertise into the Group."
The latest deal follows Supreme's acquisition of Lancashire-based Liberty Flights, a leading UK vaping manufacturer best known for their Liberty Flights vaping brand and the market-leading Dot Pro device, in June.
The acquisitions are in line with the company's strategy "to support a tobacco free UK by offering both credible and safer alternatives for nicotine consumption."