North West business briefs: Bexley Beaumont; Sourced Capital; Mint Property Finance; IN4 Group; Glass Futures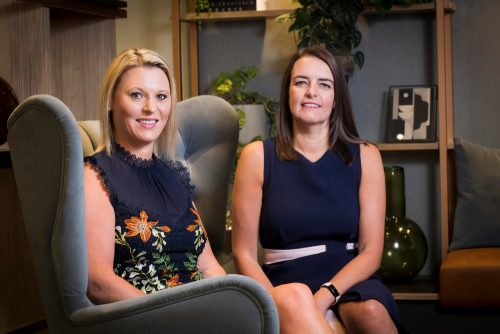 Challenger law firm Bexley Beaumont has announced another significant step forward by becoming the youngest law firm to join the ranks of approved Parliamentary agents – it means it is one of just seven firms across the country permitted to promote or oppose private legislation in the Houses of Commons or the House of Lords.
The Manchester boutique law firm is also the only practice based outside London to be included on the roll of Parliamentary agents.
Chief executive, Karen Bexley, described the development as a further notable indication of the momentum at Bexley Beaumont, which was only launched two years ago: "Becoming a firm of Parliamentary agents is no small achievement, particularly for a firm as relatively young as our own. It is work which is highly specialised but forms an incredibly vital role, enabling communities, local authorities and other interest groups to play a part in the process of establishing the laws which govern the country."
She added: "Accreditation really is testament to the capabilities of the lawyers who are part of the team and further underlines both the wide range of skills and the breadth of experience which our clients are able to call upon."
Parliamentary agents are lawyers who, following a rigorous accreditation process, are allowed to promote private bills. Private bills are designed either to respond to concerns or address matters which affect a particular group, individual or local area, but are not already dealt with by the general law.
Parliamentary agents can also act for those opposing such legislation and must be registered with the Private Bill Office.
::
Sourced Capital, a Warrington-based property investment platform and wholly owned subsidiary of the Sourced Group, has announced performance figures for the first half of 2022, which include trading since it received FCA direct authorisation and acquired Peer Funding in February.
In the first half of the year, Sourced Capital has drawn seven new deals, providing £10.408m of funding to support SME property developers, and helped deliver their projects located throughout mainland UK, including a £267,000 loan to convert a public house in Heywood, Greater Manchester, that was fully funded in just one minute.
Sourced Capital has also continued to demonstrate its strong credit management track record by maintaining 100% repayment of all capital and interest to investors on non-active loans. Equally important when reviewing performance, moving into the second half of the year, none of the current loan book is in default or distress.
The company has seen the number of registered, qualifying investors surge threefold, with the increasing funding capabilities exemplified by Sourced Capital providing its largest loan to date – a £5m loan for a landmark development project in Taunton. Strong appetite from investors to invest in property loans across the UK has led to some of the property loans funding in minutes.
Derek Pratt, commercial director at Sourced Capital, said: "After a strong start to the year, we are excited to be witnessing ongoing growth and we are very well positioned for the remainder of 2022 and beyond. We are seeing increasing investor and borrower demand, notwithstanding the economic uncertainties impacting the country."
::
Altrincham-based Mint Property Finance has secured a multimillion-pound block bridging facility from Aldermore Bank.
The partnership is a significant development for Mint, which until now has been funded exclusively by private investors. It comes as it looks to accelerate its ambitious growth plans and introduce further new products.
Matthew McNeile, business development manager for asset finance at Aldermore said: "We're excited to provide this facility to Mint Property Finance, a well-established and experienced lender in this space. We look forward to supporting the business's on-going growth."
Andrew Lazare, founder and managing director of Mint Property Finance said: "This is a key milestone in the business's history. As we move rapidly towards our £250m loan book target we wanted to partner with an institutional lender. We looked at many facilities with many lenders, but felt that Aldermore was the right partner for us.
"The facility gives us more firepower to write even more business and further broaden our product offering. Now we have an institutional lending partner on board to maintain our competitive advantage across our bridging products, we intend to turn our focus towards providing more longer term loans such as three-five year term products and buy-to-let mortgages."
::
IN4 Group, a provider of skills, innovation and start-up growth services, is set to train more than 1,000 people from under-represented and disadvantaged backgrounds into technology careers and apprenticeships starts, after multiple government contract wins to the value of £3.5m through its Skills City operation.
Based at innovation hub HOST, the Home of Skills & Technology in Salford, Skills City now works across the UK, having secured regional contract wins in the North West, North East and the Midlands. This includes contracts from the Department for Education Skills Bootcamps Wave 3 bid to deliver its unique 'accelerated apprenticeships' model that fast tracks people from Skills Bootcamps into technology apprenticeships, with learners qualifying in less time than the current standard through accredited training.
Skills City provides people across its seven digital Skills Bootcamps, which includes cyber security, software engineering, games development and immersive technologies, with training and development support over 12-16 weeks. This helps prepare them for a guaranteed job interview which takes them into entry-level roles or careers that go straight into Level 3-5 apprenticeships with a local employer, connecting to Skills City's employer network of more than 3,000 jobs and apprenticeships.
The fully funded Skills Bootcamps are aimed at increasing fair access to technology careers, particularly for those from underrepresented and disadvantaged backgrounds.
Mo Isap, CEO of IN4 Group, said: "We designed a unique blueprint to give employers and learners choice and our ambition was always to operate across the UK with Skills City, so we could help fast track even more people who previously wouldn't have had access to these opportunities into world class technology careers. We focus on supporting the 'broken arrows' – people who have had life challenges, difficulties and been disadvantaged in some way. It's their resilience and fortitude with life experience that employers seek. We add the knowledge of technology and they become world beaters."
::
The North West Business Leadership Team (NWBLT) has welcomed Glass Futures as a strategic partner.
Glass Futures is creating a global centre of excellence in St Helens that has the potential to make glass the low carbon material of choice, and to secure jobs and increase inward investment in the region. In collaboration with the global glass industry, the world's first openly accessible, commercially available, multi-disciplinary glass melting facility includes provision for research and development trials to decarbonise the global glass and foundation industries.
The not-for-profit membership organisation believes that working together with the glass industry, academia and its members to deliver R&D and innovation, it can ensure glass making's future is built on high value and fully sustainable, zero carbon products.
The North West has the highest concentration of advanced manufacturing and chemical production in the UK, producing 40 million tonnes of CO2 every year. The NWBLT believes that by working together with partners such as Glass Futures it can support the delivery of a multi vector energy system that will drive clean growth, deliver investment and jobs and help to build a better future for communities and businesses across the region.
CEO and founder of Glass Futures, Richard Katz, said, "The NWBLT have supported the establishment of the Glass Futures' Global Centre of Excellence in St Helens. This is a collaboration of international scale, with local, regional, national, and global support targeting decarbonisation of volume glass manufacture putting the global glass sector at the forefront of the green revolution."